The Duggars New Videos: Jill Duggar-Dillard Admits She and Derick Are "Far From Mastering" Parenting Skills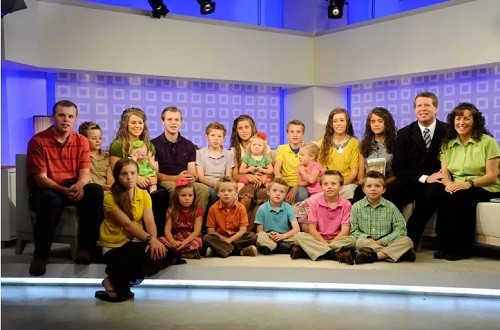 Jill Duggar-Dillard may have had experience in dealing with children given that she has 15 younger siblings to look after in the Duggars' home. However, the "Counting On" star reveals that being a parent to her own son entails a different approach.
"I grew up around little kids a lot," the 25-year-old mother pointed out explained in an interview with husband Derick Dillard for TLC. "But it's totally different when it's your own kid." In the video released on Tuesday, Jill Duggar-Dillard admitted that she and her husband are "far from mastering any skill of parenting," although they are receiving tips from the Duggars and the Dillards. "We're always asking questions of other people," baby Israel's mother added.
The religious couple, who has gone back to Central America for their missionary work after spending time with the Duggars in the United States, also shared how thrilled they are with the fact that Israel can now say "please" and "thank you," and can even catch a ball. Jill Duggar-Dillard's firstborn son has already learned how to reach out to his parents in his own adorable way, according to Us Weekly
"We know that human nature is still there because he's very manipulative," Derick revealed to the Dillards' and the Duggars' fans. "He'll say, 'I love you, Papi,' like if he's really trying to get something to butter you up right before he asks for something." At present, Jill Duggar-Dillard is pregnant with their second child, but recently received public backlash for placing her toddler and her unborn child at risk, especially with their mission work in El Salvador where the Zika virus epidemic is widespread.
"We are planning to go back very soon," the "Counting On' reality star assures the Duggars' fans. As she is due to give birth in July, Jill Duggar-Dillard took to their family blog in February and wrote that they will return to the United States when for the birth of their second baby.
© 2018 Korea Portal, All rights reserved. Do not reproduce without permission.