K-Pop Girl Bands: DIA Returns with New "YOLO" Album Plus Two New Members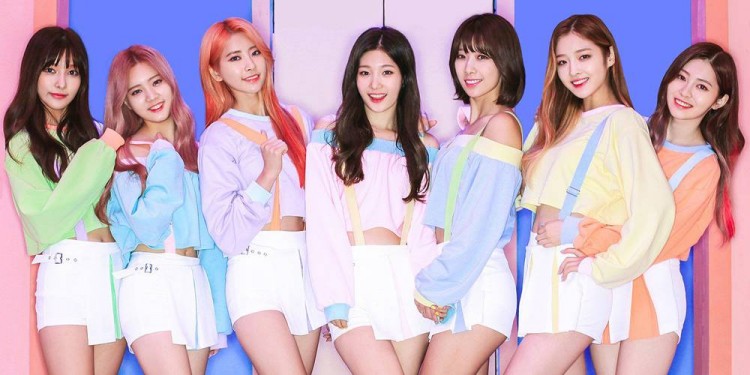 K-pop girl band DIA continues to gain fame in the music world after releasing their second full-length album on Wednesday. The group also introduced two new members as they unveiled the "YOLO" album on major streaming services, such as Melon, Olleh Music, and Bugs Music.
The K-pop girl band's album offers 10 brand-new tracks, including the fan-fave title song "Will You Go Out With Me," which was unveiled first at the band's live concert, and the new single "You Are My Flower." "It's been modified a lot from before. We hope our fans like the song," band leader Huihyeon told the press at a media showcase carried out at the Shinhan Card FAN Square in Seoul.
It was also announced by the MBK Entertainment that the K-pop girl band's "YOLO" album was composed entirely by the DIA members. A day before the album's official release, MBK shared member Chaeyeon's mobile phone number (010-6444-1201) online to the public.
"I received so many calls and text messages as soon as the number was revealed," Chaeyeon said, easily noticeable as the most recognized DIA member. Last year, she made an appearance on the popular audition show, "Produce 101" and the project idol group I.O.I. According to Chaeyon, she felt thrilled after speaking with fans of the K-pop girl band.
Chaeyeon even offered to take a live video call from one of the fans during the media event. Huihyeon assured the followers of their K-pop girl band that they will keep on using the same number as a means of communicating with fans. "We are very thankful for Chaeyon, who works hard to promote DIA. But the rest of us will also work hard to reveal the personal charms of all of DIA members," Huihyeon said of her DIA co-member.
Furthermore, the K-pop girl band recently added two new members, Jooeun and Somi, making DIA a nine-member band. While Jooeun was a former contestant on "K-Pop Star" who can show excellent keyboard skills, Somi has also joined DIA to enrich the group's vocals. "We're fond of recruiting our new members, as we believe we're still in the growing phase, constantly trying new things," Eunice said.
© 2018 Korea Portal, All rights reserved. Do not reproduce without permission.