'Pokemon Go' Latest News & Updates: Generation 2 Pokemon Harder to Catch, Failed GPS Spoofing, Everything We Know So Far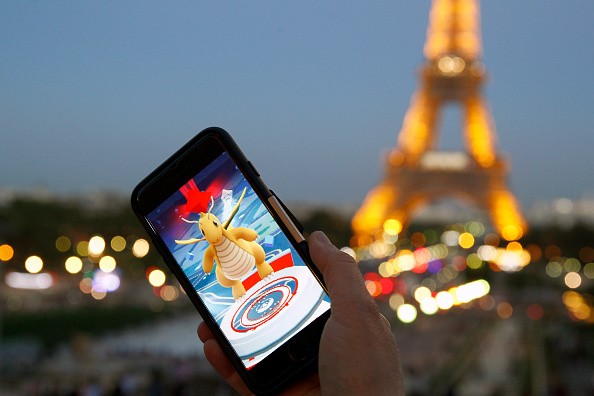 Niantic is working very hard to provide an unmatched gaming experience and interface to the users. Recently, there has been a series of updates rolling on for its most played "Pokemon Go." Right from Generation 2 Pokemon to failed GPS spoofing, we have covered everything for your information.
Recently, Niantic has made its fight against "Pokemon Go" GPS spoofing more aggressive and the company is working to stop spoofing for providing better chances for a fair gameplay. Yesterday, the developer has tweeted that they are working on a functionality that will prevent the spoofing. Today, it was confirmed by a Reddit user Antonio on Silph Road community that Niantic has fulfilled its promise as GPS spoofing is no longer working for Android OS.
Although Niantic has made the game fair to play for everyone, the developer has made harder to catch its generation 2 Pokemon. Two cute little Pokemon Omstar and Omanyte are now harder to catch in "Pokemon Go." As reported by Data miners, Omanyte's base collision radius multiplier has been reduced to 0.15 from 0.222 and its head collision radius multiplier increased to 0.22 from 0.111 and Omastar had an increase in head collision radius multiplier to 0.5 from 0.1875.
Omstar and Omanyte are having quite bigger head and body which made easier for players to catch them. By adjusting their head and body sizes, Niantic has adjusted the catch rate so that the rate of other Pokemon should remain the same. The "Pokemon Go" players are describing mix reviews on the changes.
Launched last summer, "Pokemon Go" was an instant success. You must have witnessed people holding their phones in their hands and wondering on the streets to catch the little monsters. Besides, the augmented gameplay, constant updates, events and gifts have made the game even more interesting for the players across the world.
© 2018 Korea Portal, All rights reserved. Do not reproduce without permission.