'Vikings' Season 5 Spoilers: Long Live Lagertha!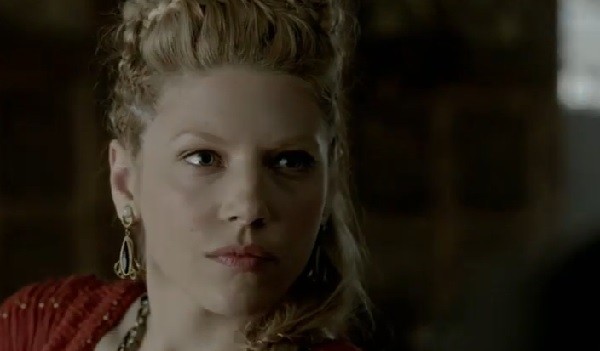 "Vikings" Season 5 premiere date has not been announced yet. For now, the fans would have to be content with some updates about the History series.
"Vikings" Season 5 Star Katheryn Winnick Gives A Glimpse Of Her Fierce Look. The star of "Vikings" Season 5 Katheryn Winnick has given a glimpse of her new fierce look when the show returns later this year. According to reports, the photos raised some speculations if the new Queen of Kattegat will face off Ivar the Boneless, who still seeks justice for the death of Aslaug, or if Kattegat is preparing for a major battle against Ragnar Lothbrok's crippled son and ex-wife.
"Vikings" Season 5 photos from the set were reportedly shared by "The Dark Tower" star, including some photos of the cast while enjoying their time together. The photos shared by Winnick, who keeps the fans updated on things that are set to happen in the History series, seem to suggest that Lagertha may be sporting a new look in the battlefield. In fact, in her latest Instagram video, the actress is shown wearing black war paint on her eyes, including braids on her hair back with an interesting ornament that appears to suggest a crown, IBTimes reported.
"Vikings" Season 5 Will Likely Keep Lagertha Alive. "Vikings" Season 5 upcoming storylines are now circulating online, with some rumors revolving mainly on the fate of Harald, Ivar and Lagertha. However, one particular news that may be surprising to the devout fans suggests that Lagertha will be kept alive for most of the coming season. As earlier reported, Katheryn Winnick, who plays the role of Lagertha, has been sharing photos related to the show, including an image of the script for episode 16.
This could mean that in "Vikings" Season 5, Lagertha will be alive. In fact, another snapshot of an episode 18 script was reportedly shared by Winnick, giving the fans an idea that the actress would still be around until the end of the new season, The Siver Times reported. Check out "Vikings" Season 5 Official Trailer [HD] here:
© 2023 Korea Portal, All rights reserved. Do not reproduce without permission.