'Teen Wolf' Cast: Dylan o' Brien Goes on Black Ops Mission in 'American Assassin' with Michael Keaton; Watch Official Trailer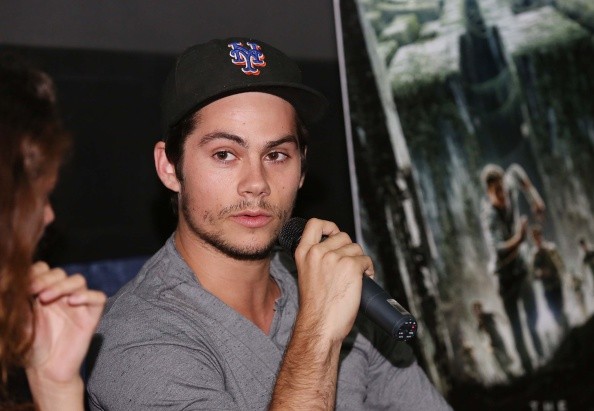 Dylan O' Brien is dealing with a tragic disaster in the official "American Assassin" trailer as he co-stars with Michael Keaton, Taylor Kitsch, and Sanaa Lathan. In the movie, the "Teen Wolf" star takes on the role of a CIA recruit named Mitch Rapp.
In the first part of the teaser, Dylan O' Brien's character on "American's Assassin" is seen as he spends time on the beach and at a tropical resort as he proposes to his fiancé. Following this scene, terrorists launch an attack on the resort, killing Mitch's fiancé and leaving him devastated but determined to take on a black ops mission to help cut off plans for a possible world war stemming from the Middle East, as reported by Entertainment Weekly.
"American Assassin" also follows Dylan O Brien's co-star, Michael Keaton, as he plays a Cold War veteran named Stan Hurley- a highly-skilled training officer from the CIA, although the majority of the agency is not aware of his existence. Played by Sanaa Lathan, CIA deputy director Irene Kennedy gives Hurley the task of aiding Mitch in his training for the black ops mission.
"He's not ready, but he will be," Keaton tells Lathan in the "American Assassin" trailer, referring to Dylan O' Brien's character. As they investigate a series of random attacks intended for Kennedy, Mitch and Hurley get help from a Turkish agent, played by Shiva Negar, to fight off a "mysterious operative," taken on by actor Taylor Kitsch. "We kill people who need to be killed," Mitch says in the "American Assassin" trailer, before proceeding to put up a fight in a hotel room.
"American Assassin" is directed by Michael Cuesta based on a screenplay penned by Stephen Schiff. Producers Lorenzo di Bonaventura and Nick Wechsler were onboard the movie, based on Vince Flynn's book. "American Assassin" is one of the 14 books centered on the life and mission of Mitch Rapp, a counterterrorism operative, as portrayed by Dylan O' Brien in the movie. The "American Assassin" premiere has been set on Sept. 15, 2017.
© 2018 Korea Portal, All rights reserved. Do not reproduce without permission.