'KUWTK' Kim Kardashian & Her Journey To Conceive 3rd Baby; Easter Egg Hunt Brings Back Family Memories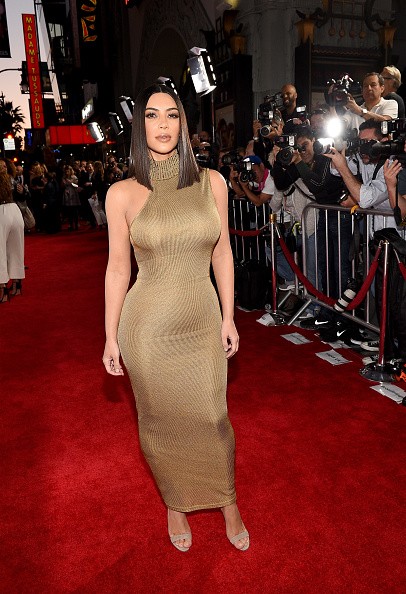 Kim Kardashian is worried that having a third baby could put more strain on her marriage. The "Keeping It Up With The Kardashians" star's husband Kanye West is currently on the recovery from mental health issues after spending nine days at the UCLA Medical Center when admitted for a mental evaluation. Adding more to the concerns of the 36-year old Kardashian is the recent discovery of not being able to carry a third child following an unsuccessful surgery on the uterus.
Kardashian Hopes Another Baby Would Help Kanye West's Recovery. Kardashian is concerned that opting for adoption or undergoing an emotionally demanding surrogate pregnancy may put additional pressure on her marriage, given the recent months that have been plagued with divorce rumors. According to reports, she is unsure how much more her marriage can bear, especially now that Kanye is still recovering from mental health issues.
Meantime, the mum-of-two Kim had been hoping that a new baby would bring something positive to the "Gold Digger" rapper that he could focus on after his breakdown. Incidentally, Kanye is also reportedly determined to have a big family, and reports claim that while Kim would like him to recover, it appears that it is not enough and that she is unsure how to make him happy, Drum reported.
Kardashian Looks For Easter Eggs In Adorable Childhood Photos. Kardashian is seen looking for Easter eggs in some childhood photos shared by her sister Kourtney Kardashian through her website. According to Kourtney, their family had always joined those big Easter egg hunt when they were growing up, and that she plans to keep this tradition going with their own eco-friendly version.
Throwback shots of Kim and Kourtney were posted on the website while the are holding Easter baskets as they hunt for eggs in their backyard. The photos were later shared on Kourtney's Instagram account on April 15, while Kim posted some photos on her own website, US Magazine reported. Check out Kim Kardashian
© 2023 Korea Portal, All rights reserved. Do not reproduce without permission.