'Pirates of the Caribbean 5' Spoilers: Keira Knightley Makes Shocking Return in 'Dead Men Tell No Tales' Trailer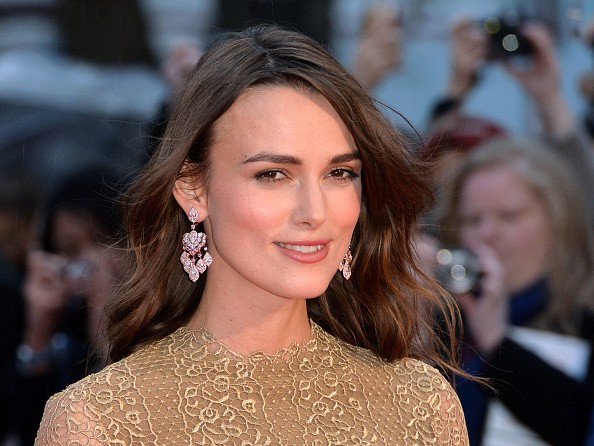 Viewers of the latest international trailer for the upcoming "Pirates of the Caribbean 5" has spotted Keira Knightley in a never-expected appearance. The fifth movie in the Disney franchise, "Dead Men Tell No Tales," takes back the series to the "Curse of the Black Pearl" story, as suggested by early reviews.
Fans of the franchise are excited with the comeback of the two of the first movie's main stars- Keira Knightley and Orlando Bloom. Their characters, partners Elizabeth and Will Turner, already said their goodbyes at the end of the "Pirates of the Caribbean: At World's End"- the third film. Will was committed to spending the rest of eternity cursed as captain of the eerie Flying Dutchman. However, a new "Pirates of the Caribbean 5" trailer offered a look at Bloom's character, thereby putting forward the question of whether his wife will also make an appearance, as reported by Entertainment Weekly.
Keira Knightley does reemerge in the movie, although a brief glimpse in the "Pirates of the Caribbean 5" trailer may be all that viewers will see of Elizabeth for now. In 2014, the actress denied making a return to the franchise. "No, I don't think so," Knightley said to Digital Spy when asked about a possible comeback. "It was an amazing point in my life, but it was a good five-year chunk. It was incredible, but I can't really imagine going back to it.
The upcoming "Pirates of the Caribbean 5" is set to introduce fans to Henry- Will and Elizabeth's son. The character will be played by Brenton Thwaites, who goes on a journey to seek information about his father. His determined crew will include Carina, portrayed by Kaya Scodelario and Captain Jack Sparrow, played by Keira Knightley's longtime co-actor Johnny Depp. "Dead Men Tell No Tales" also sees Sparrow as he embarks on a quest for Poseidon's trident, but his nemesis, Javier Barden's Captain Salazar, has sniffed out his trail and will do everything to kill off all pirates on the sea. "Pirates of the Caribbean 5" makes its premiere on May 26, 2017.
© 2018 Korea Portal, All rights reserved. Do not reproduce without permission.