'League of Legends' Update: Upcoming 'Dark Star' Game Mode Will Be Released For Patch 7.9 Including New Skins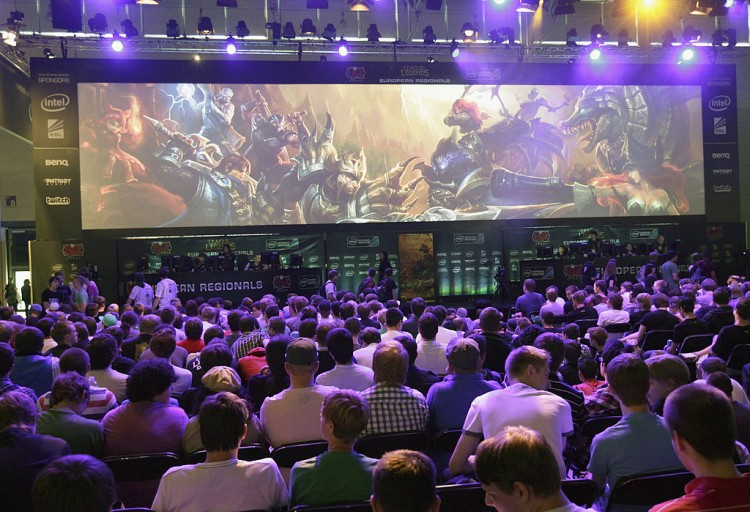 Riot rolled out another news regarding their upcoming Patch 7.9 that will include skins for Champions and a new game mode called "Dark Star." Players are already familiar with the Dark Star skin for Thresh, which will be used in the game. In addition, two new skins will be joining the patch as well and these are for Orianna and Kha'zix. Not only that but also some changes to other Champions such as Zac, Sejuani, and Maokai, the tanks in the game.
Orianna and Kha'zix are getting new skins on their wardrobe, which is Dark Star Orianna and Dark Star Kha'zix, each with unique splash art. Here are the skin spotlights for the two Champions mentioned with the courtesy of Skin Spotlights:
Dark Star Orianna
Dark Star Kha'zix
The two skins above costs about 1350 RP (Riot Points) and will be available when the patch will be released in a couple of weeks.
Zac, Sejuani, and Maokai changes
Three Champions Sejuani, Maokai, and Zac are getting their reworks. They are more useful and powerful in the battlefield as well as amazing in terms of supporting other allies. Zac's skills are changed into something new and are more versatile in terms of combat and support. After all, Zac can be bother tanky and a little bit of support.
Furthermore, Sejuani is more tactical in terms of halting enemy movement and a change in passive makes it even more amazing. Her AoE skills are perfect for breaking down enemy's defenses with her gap-closer tackle skill. Lastly, Maokai is deemed the Champion that changed his Ultimate skill, which covers a gigantic area, which roots enemies that get hit with it. Moreover, his little sapling changes when it is thrown on the grass/brush for additional damage. The video of these three Champions can be viewed below:
The patch will be released a couple of weeks or earlier from now. So fans and players will have to expect something new on the PBE (Public Beta Environment) server to test and see the changes before it will be officially be released. A more detailed patch notes can be viewed on PCGamesn's report or League of Legend's official website.
© 2023 Korea Portal, All rights reserved. Do not reproduce without permission.