'Red Dead Redemption 2' Trailer & Release Date: PS4 Owners Will be the First to Receive the Game, Says Rockstar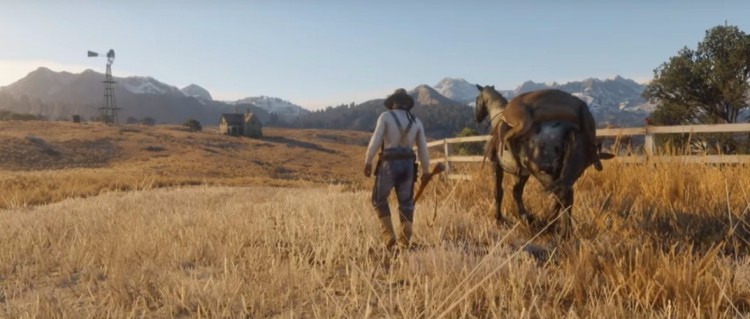 "Red Dead Redemption 2" trailer is rocking the Internet. The trailer includes lots of elements of Old West, including cowboys and cattle, shanty towns and bustling general stores. The team of cowboys is ready to handle a new adventure in the Canon Valley.
The developer Rockstar is going to launch the game this fall. Although "Red Dead Redemption 2" is designed to play on PS4, Xbox One and Scorpio, the developers have decided that PS4 owners will be the first to receive specific online content for the game. PlayStation 4 owners can check out the full details for grabbing online content for the game.
"Red Dead Redemption 2" is expected to launch with improved texture, performances, and resolutions. Although the trailer revealed that the game is coming this fall, Rockstar is yet to announce any official release date and when it will be available to PC gamers. The game offers seven different characters and will allow players to experience single and multiplayer components.
The official Rockstar Website offers a small description of "Red Dead Redemption 2" like this, "An epic tale of life in America's unforgiving heartland, the game's vast and atmospheric world will also provide the foundation for a brand new online multiplayer experience."
As reported by Trusted Reviews, a recent listing by Polish Media site CD-Action refers October 3 as the "Red Dead Redemption 2" release date, but the statement has been removed from the website citing the date as an error.
The "Red Dead Redemption 2" trailer has given much hope to the players of Adventurous gameplay. The trailer showcase the open world that failed to provide us with a decent idea of how the game will play. The trailer even revealed the Old West wild acts like bandit shooting, horse riding, desert exploring and many others. There are seven characters each with their own unique traits and skills at our disposal.
© 2018 Korea Portal, All rights reserved. Do not reproduce without permission.