'Superman' Prequel's Teaser Trailer Making Rounds Online; Kal-El's Granddaddy As Protagnist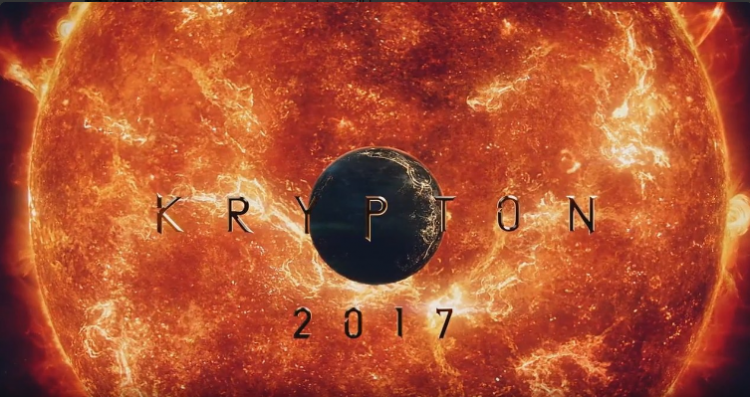 Superman fans were all surprised and hyped up at the same time as a sizzler reel for an upcoming prequel to Kal-El's story has been released online. Named after the Man of Steel's home planet - "Krypton," the TV series sure is promising as notable names took part in the said project.
Fans who first saw the teaser were quite skeptical at first with the video since no announcement was made for such series not to mention that it hasn't been ordered yet. However, with its impressive visuals, movie references, and its roster of actors, faithfuls to the mythos arrived at an assumption that the video is indeed the real thing, Comicbook noted.
Parts video are being narrated by Superman's grandfather - Seg-El (Cameron Cuffe) as he talks to his future grandson about his birth planet. Moreover, it may well seem that Seg will be the main protagonist of the yet to be released series as he embarks on a mission in reclaiming House of El's former glory after it fell from grace, ComicBookMovie reported.
The video also captured a glimpse actor Ian McElhinney who played as Barristan Selmy in HBO's "Game of Thrones." McElhinney will take on the part of Seg's own granddad Val-El that is said to have cheated death by going into the Phantom Zone.
Additionally, Kandor's chief magistrate - Daron-Vex (Elliot Cowan) could be the antagonist in the series. However, such statement should be deemed as circumstantial and be taken with grains of salt.
Meanwhile, some visuals and items of the new show have references from the "Man of Steel" film. Such include the command key and the hero's iconic "S" emblem. It is no surprise that these would appear in the upcoming TV series as both film and "Krypton" was scribed by David Goyer.
As of late, Syfy has yet to announce a release date for "Krypton." In the meantime, fans might want to check the trailer of the TV series here:
© 2018 Korea Portal, All rights reserved. Do not reproduce without permission.