NES Classic Edition Production Discontinued So Gamers Focus On The Nintendo Switch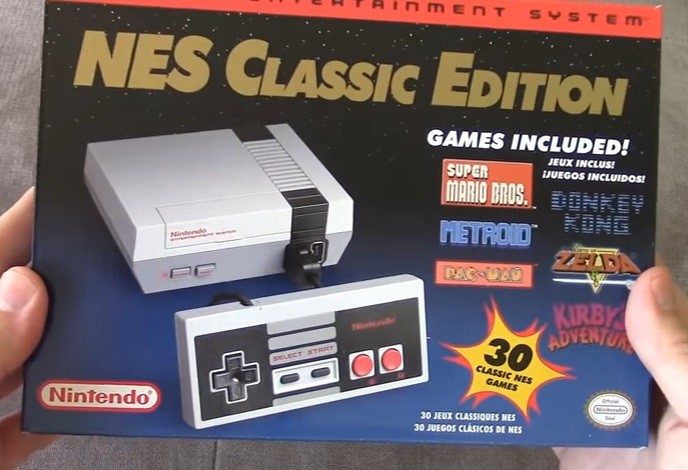 Lately, the Nintendo announced a shocking news for its console loyal fans. The NES Classic Edition, which was launched last November 2016 was ceased the production and supply in North America.
According to the Nintendo's spokesperson, throughout April, North American territories will receive the last shipments of the NES Classic Edition systems for this year. They also added that they encourage anyone interested in obtaining the classic console to check with retail outlets regarding availability.
The Nintendo hasn't revealed the reason why they suddenly discontinued the supply of the NES Classic Edition system which currently in the peak of its high demand, not only on the mentioned region, but also in the international market. However, speculations and rumors suggest possible reasons for this thing.
The most rumored reason is the Nintendo stop the NES Classic Edition so the buyers and the Nintendo fans' attentions will be focused on the company's newest console, the Nintendo Switch. Although, like the NES system, the Switch is also in the high demand, which in fact, currently experiencing stock shortages.
Probably, the Nintendo also wants to focus on one console. The Switch is more expensive than the NES Classic Edition system, which can be acquired at only $60. If the current demand on the latter system will transfer to the more expensive console, the Switch, profit will boost. But the company seems do not discontinue the system for the big money, they rather want the Switch to became more popular than ever.
According to the Business Insider, they believe that the mentioned above is one of the few reasons for the Nintendo to make such decision in the NES Classic Edition system. Another reason, as stated by the Forbes, the Nintendo could perceive this micro console containing a selection of classic NES games as a threat to the yet unreleased Virtual Console service on the Switch.
For now, there is still a chance to acquire the NES Classic Edition system for those who really want to have one. It is really difficult to find due to the phenomenal high demand, but there are still available one some retail outlets.
© 2023 Korea Portal, All rights reserved. Do not reproduce without permission.