Hyundai & Kia Unveil Mid Size Cars To Lure Millennials With Quality & Affordability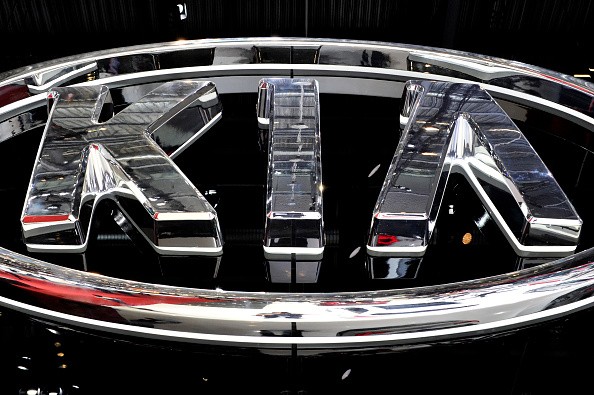 Hyundai Motor Group has decided to launch mid-sized Sonata and the Rio Compact in the US in the third quarter. The South Korean Company wanted to boost its presence in the growing US market. It is a good move to launch mid-size and affordable cars to lure the buyers' attention.
As reported by Yonhap, Hyundai Motor Co. has decided to introduce the revamped Sonata sedan in the US market during the months of July-September. Hyundai's affiliate Kia Motors Corp. also revealed same plans for its Rio Sedan. Both the companies shared their plans in a group statement.
In order to launch mid-size and affordable automobiles, Hyundai and Kia revealed the models at New York Auto Show to generate interest of the buyer across the world. New York is considered as the world's most important automobile market and unveiling the upcoming automobile at New York is a good step for the South Korean automotive giant.
According to Korea Herald, the standard 2018 Sonata to be available in the U.S. is equipped with a 2.0-liter gasoline engine and a six-speed automatic transmission. If the car will be powered by a 2.0-liter turbo gas mill, the car will be mated to an eight-speed automatic gearbox. Besides, the upgraded Rio Compact Sedan has immense pride in South Korea and the car is available with a thrifty 1.6-liter gasoline engine.
Last year, Hyundai has experienced immense growth with the sales of 775,005 in the US, which is a 4.4% rise in previous sales of 761,710 in 2015. The company has stated an immense growth. In order to capture the huge attention of millennial, it is vital for the company to launch mid-size cars.
On the other hand, Kia has also experienced increased sales in the US market with the difference of more 21780 cars in 2016. Both the cars are having a competitive edge in the US. They are small and offering immense quality at better prices.
© 2021 Korea Portal, All rights reserved. Do not reproduce without permission.