Samsung Shifts Focus To Note Series, Couple Leaks Appear Online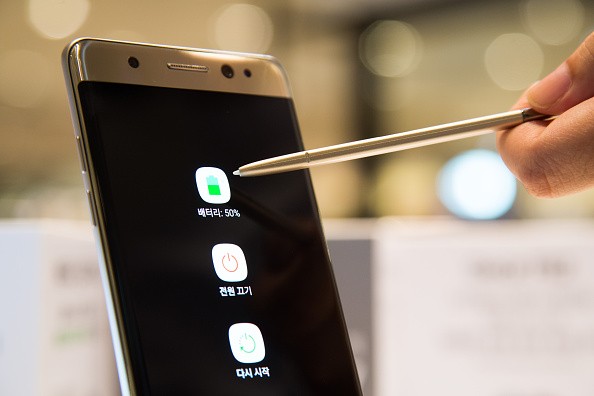 Now that the new S8 series is out in the open, Samsung seems to be shifting its focus towards the Note series. Leads that point towards the Galaxy Note 8 has surfaced online and leaks about the refurbished Galaxy Note 7 did too. Nevertheless, Samsung did not confirm any of the speculations and the rumors started from third party sources.
Just a few days ago, the software build number for the Galaxy Note 8 has surfaced online. This confirmed the speculations that the Note 8 is indeed already in the works. After that, a supposed render of the Galaxy Note 8 also appeared on the web. The leak started from Slash Leaks and has started spreading online since.
The alleged Galaxy Note 8 leak looked a lot like the recently revealed Galaxy S8 series. It just had some inconsistencies with it such as some missing sensors, Phone Arena reported. While some sources say that the leak seems fake in some angles, there are also Samsung fans who believe that the smartphone in the image is at least a Galaxy Note 8 prototype. As far as the Galaxy Note 8's release date goes however, current speculations still points towards Samsung's traditional Note launch which is H2 of the year.
For the refurbished Galaxy Note 7 on the other hand, a photo leak also appeared online recently. It revealed the phone's identifying name which is Galaxy Note 7R, with the "R" predictably standing for "refurbished". The leak also revealed that the refurbished Note 7 will have a smaller and presumably safer battery that is sized at 3200 mAh. The original model has a 3500 mAh battery, so the refurbished one clearly has an entirely different set of batteries.
As for the release date of the refurbished Galaxy Note 7, Samsung has not confirmed the details yet. All that the company said is that the availability of the phone will be dependent on the markets' regulations, although experts believe that there is no chance that the refurbished Note 7 will arrive in North America. Samsung also said that any specificities regarding the phone's specs will only be shared once the Note 7 2017 has been made available.
© 2019 Korea Portal, All rights reserved. Do not reproduce without permission.