Sandara Park, G-Dragon Relationship Rumored To Be Revealed After BIGBANG Member's Career Relaunch? 2NE1 Singer Discuss Friendship With CL, Park Bom, Minzy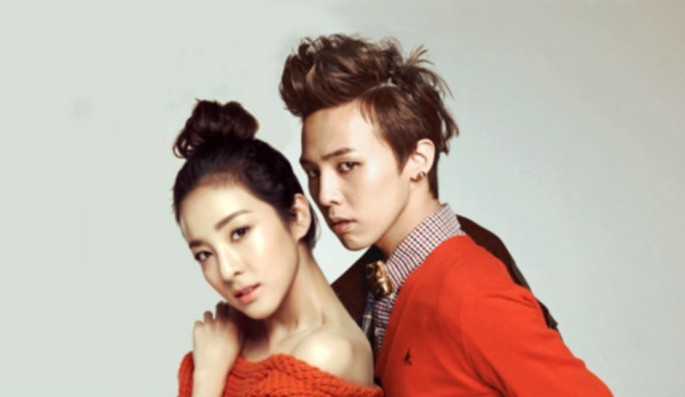 Sandara Park and G-Dragon relationship rumors have been making it to the headlines after a clip of them kissing broke the internet. Now, new reports are claiming that the former 2NE1 member and the BIGBANG singer could possibly reveal their supposed relationship very soon.
Inquirer reported that Sandara Park and G-Dragon dating rumors have started to spread like wildfire when they were seen together after a BIGBANG concert in Seoul, South Korea. According to reports, the former 2NE1 member and the BIGBANG singer were seen very cozy with each other with the latter's arm over the "Fire" hitmaker's shoulders.
Since then, Sandara Park and G-Dragon have been consistently hitting the dating headlines. As a matter of fact, the former 2NE1 member has revealed that ever her friends in YG Entertainment have started teasing her despite the fact that he had already denied these claims.
"We were playing a joke. People from the company teased me saying that G-Dragon had me in a headlock," Sandara Park has revealed. "I don't date at work," the rumored girlfriend of G-Dragon added on, debunking the claims that she is exclusively dating with the BIGBANG member.
Despite this, fans are still convinced that Sandara Park and G-Dragon could possibly be having a romance due to their sweet gestures in the video, Korea Portal has previously reported. There were even claims that the rumored couple could possibly admit their relationship when the BIGBANG member relaunches his career.
Meanwhile, Soompi has reported that Sandara Park has finally addressed all the rumors surrounding the split of her former group called 2NE1. In an interview with the style;X magazine, the rumored girlfriend of G-Dragon has made it clear that their disbandment was natural and there is no bad blood between its members.
Sandara Park added that nothing has changed on her friendship with CL, Park Bom and Minzy and that they will remain friends even after their disbandment. Stay tuned to Korea Portal for the latest news and updates about the alleged relationship of Sandara Park and G-Dragon.
© 2023 Korea Portal, All rights reserved. Do not reproduce without permission.