Indian Online Retailer Flipkart Raised $1.4 Billion; Acquires eBay India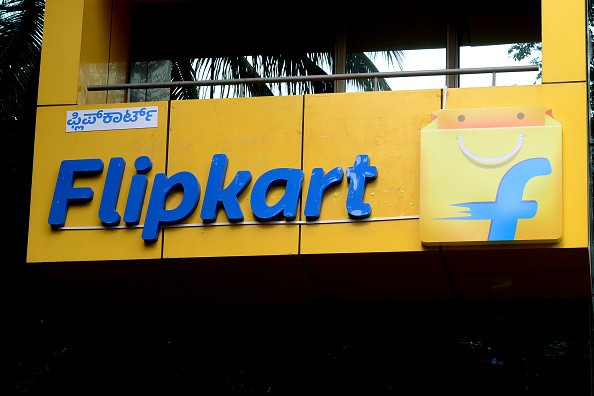 Indian e-commerce giant Flipkart has made two major announcements regarding its massive success. After acquiring Myntra and Jabong, Flipkart has announced to conquer eBay's Indian operations. Secondly, the company has raised whopping $1.4 billion investment from China's Tencent, eBay, and Microsoft.
Flipkart is the country's largest retailer and it has built a mammoth of global tech giants to counter Amazon. The $1.4 billion deal includes investments of $700 million from China's Tencent, $200 million from eBay Inc and $200 million from Microsoft. Microsoft recently signed an agreement with Flipkart to make Azure the retailer's exclusive public cloud platform.
As reported by Hindustan Times, founder of Flipkart, Bansal brothers shared this benchmark by stating, "this is a landmark deal for Flipkart and for India as it endorses our tech prowess, our innovative mindset and the potential we have to disrupt traditional markets." Flipkart has been a prolific acquirer as it conquered its toughest rival Myntra and Jabong.
It was widely speculated that the largest Indian e-commerce giant will soon overtake Snapdeal and would have bought one more competitor in its acquisition lists. Previously, Flipkart has partnered with Japan's SoftBank in order to gain access to Snapdeal. Although the company has yet to clarify the speculation, but Flipkart is going to overtake Snapdeal soon.
According to a report published by Huffington Post, Flipkart's valuation is substantially down from the $15.5 billion in mid-2015 when it last raised funds. Tiger Global, Qatar Investment Authority and existing investors participated in the last round.
Bansal Brothers are IIT graduates and their love for technology has encouraged them to found the e-commerce company in 2007. It has been 10 years to their successful journey and the founders are achieving their business goals. This $1.4 billion deal is the benchmark of their company as stated by Sachin Bansal.
"It is a resounding acknowledgment that (Indian) tech ecosystem is indeed thriving and succeeding in solving genuine problems in people's daily lives," says Sachin Bansal. The most exciting thing in the deal is that Flipkart was to acquire eBay India, but neither Flipkart nor eBay has disclosed the terms. It will continue to operate as a separate entity from Flipkart. The only thing is that Flipkart's customers will gain access to eBay's global inventory and eBay's customers will be able to purchase from merchants on the platform.
© 2019 Korea Portal, All rights reserved. Do not reproduce without permission.