Westpac Joins Samsung Pay; A Revolution in Digital Wallet Technology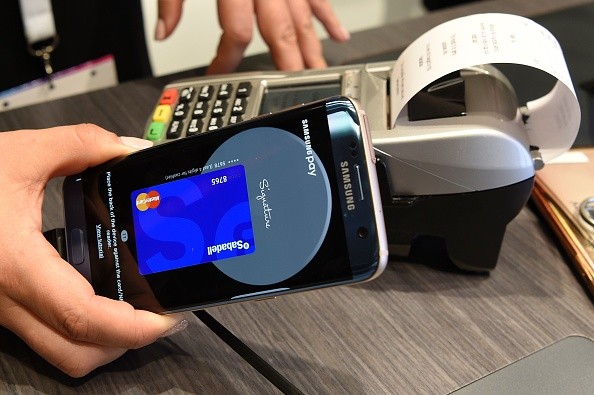 Samsung just got another victory with its Samsung Pay over Apple Pay and Android Pay. Now, millions of Samsung users can pay through their smartphones and smartwatches instead of their debit or credit cards at almost any NFC payment terminal. It is a big win for Samsung as it is currently facing a tough competition from Apple Pay and Android Pay.
The big advantage for the users is that Samsung Pay is technically superior to Apple Pay and Android Pay in many aspects. It can work with an only specific number of Smartphones and Samsung's Gear S2 and Gear S3 smartwatches. Besides, it can emulate the MST i.e. magnetic strip transaction on physical cards, which is very useful for payment terminals that do not have NFC support.
Samsung Pay has brought a good chance for the company to hands on its newest features based on an NFC provisioning. This feature lets the user add his cards into Samsung Pay by tapping them on the back of the phone. Previously, the users have to take a photo of their card with the phone, but this had made it very easy for the users rather taking a photo or by entering the details manually.
Samsung has already added the Citibank's MasterCard and Visa Card holders into Samsung Pay. Westpac also wanted to facilitate its users for flexibility over payments and joining Samsung Pay is a mighty step for the company. Westpac customers will be able to add their cards to Samsung Pay from Tuesday morning.
As reported by Financial reviews, discussions with the other big four banks are continuing and Richard Fink, vice president of the mobile division at Samsung Australia, said he is hopeful they will also turn on Samsung Pay this year. Samsung has approached that it does not require banks to pay any fee. Besides, it also allows them to access phone's NFC antenna for conducting transactions. Samsung has taken a step forward for the digital wallets to make contactless payments on Samsung Phones.
© 2019 Korea Portal, All rights reserved. Do not reproduce without permission.