Muscles Are The New Positive Beauty Trend In South Korea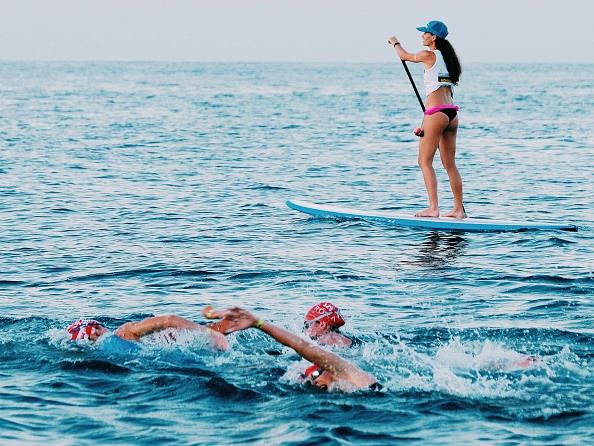 The beauty world in South Korea is taking a turn for the better.
Women's fitness, which has become a growing business as toned muscles and physical health have become a part of Korea's obsession with beauty, may be one of the positive trends to have come about in the country, according to Reuters.
"Women used to starve in order to lose weight. Now they exercise," said celebrity trainer Ray Yang, who leads a workout session during the Body Show, a weekly television event targeted at women.
The beauty trends, including plastic surgery and extreme dieting, in South Korea have been frowned upon. South Korea has the highest rate of plastic surgery, with surgeons performing more than 20 million cosmetic procedures in 2014 alone, according to CBS News.
Muscles are now being viewed in a positive light — a significant change in a society that put the spotlight only on skinny, fair-skinned women. Physical fitness took the back burner for most Korean women in the past, primarily because staying thin took precedence over being toned.
"Women used to think muscles would have side effects, or negative effects, on their body type and looks," said Kim Min-jeong, a professor of global sports science at Hankuk University of Foreign Studies.
Many of the female celebrities in South Korea have been jumping on the muscle bandwagon, which has contributed to the growing number of women focusing on physical health.
"The strength, the outer beauty of muscles, the positive attitudes and energetic images of these women become the motivation," said Kim.
"Women now have higher social status and bigger roles in society."
© 2023 Korea Portal, All rights reserved. Do not reproduce without permission.