Miss A Min Might Not Renew Contract In JYP Entertainment, Says Fans; Suzy Bae's Group Disbandment Still A Big Possibility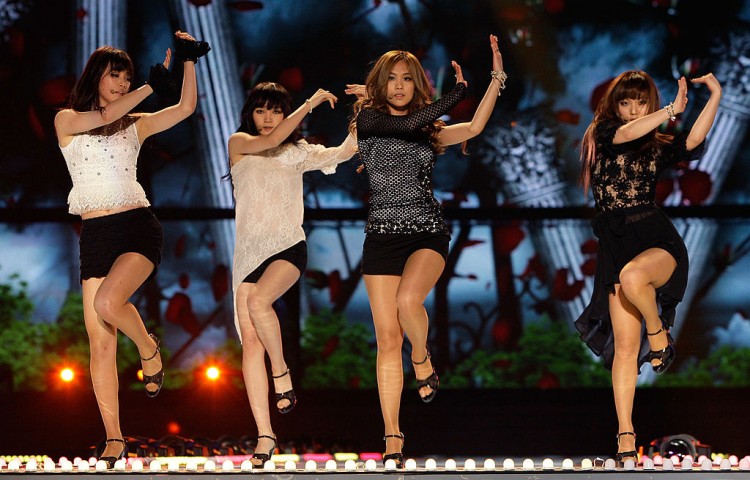 Fans of "Bad Girl Good Girl" singers have been waiting for their comeback. However, with Miss A Min's contract expiration this month, the supporters already speculate that there might not be any more projects for the group. Not to mention, the disbandment of the group has already been a hot topic since 2015.
According to a report from Soompi, Miss A Min's contract with JYP Entertainment will end this month of April. JYP confirms the report in their official statement. They are yet to confirm whether the singer will re-sign or not as until now, the latter is still in talks regarding her plans with the company.
As per the aforementioned site's article, Miss A Min is busy with her musical play. She is currently appearing in "Boys Over Flower" as Makino Tsukushi, one of the lead roles in the act. Based on the report, she will focus on her stage play before discussing her contract with JYP.
Meanwhile, as for Miss A Min's other group members, it is a well-known fact that Jai decided to leave the group to pursue a solo career in China. One of the girls, Fei, already renewed her contract last year while Suzy, same as Min, is still undecided whether she will re-sign or not. The latter's contract ended last month, however, since there is still no agreement and she is still busy filming "While You Were Sleeping" with Lee Jong Suk, a JYP manager is still assisting her.
On the other hand, there has been a lot of speculations that Miss A Min might not renew her contract anymore. The disbandment of her group has become the talk of the town again and it all started when Jia decided to depart from the band. Not to mention, Miss A has not released any new tracks since 2015 and as per the report, there are still no plans for a comeback.
Speaking of Miss A Min's possible departure and the group disbandment, many fans think that JYP's act of replacing the girl's poster outside the building is a sign they are soon promoting the girls individually and not as a band anymore. The said poster was replaced by Suzy's solo photo. In All Kpop's report, replacing a poster might indicate something as it already happened with Wonder Girls. When their contracts are about to expire, their poster was replaced and since then, the group did not renew their contracts.
As per the commenters from the site, mostly are convinced that JYP Entertainment is just keeping the news of Miss A Min's group disbandment. Some even called out the attention of the agency by saying that they should have announced the disbandment ages ago. Others even think that Suzy Bae might not also renew her contract unless she wanted to pursue a career as a solo singer and not as an actress.
© 2023 Korea Portal, All rights reserved. Do not reproduce without permission.