Samsung Galaxy Note 8 Now In Progress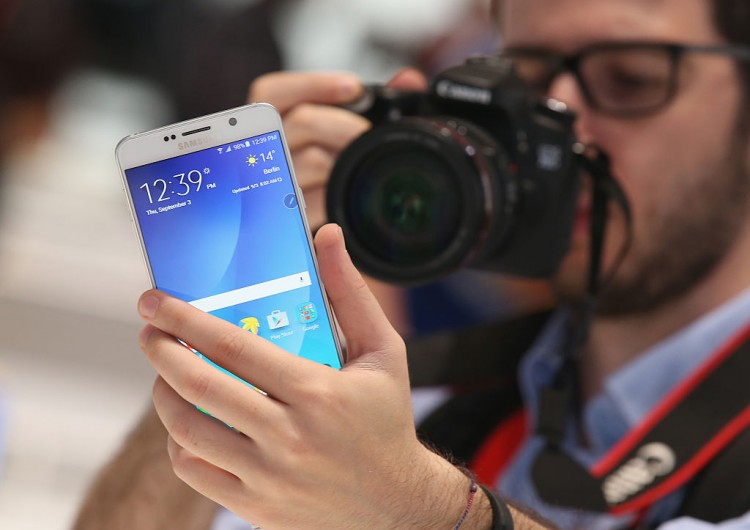 Finally, after months of endless Galaxy S8 rumors, Samsung is now ready to work on its next flagship phone, the Galaxy Note 8. Just about a week after the S-series launching, the Note 8 software numbers started to surface. Apparently, Samsung is now prepped up for the development of the phablet's firmware.
According to the most recent leak, the Galaxy Note 8's firmware numbers are N950FXXU0AQC6 / N950FOXM0AQC6 / N950FXXU0AQC6. The device has also been code named "Great" at this point in time, Sam Mobile reported.
Furthermore, as confirmed by Samsung a few weeks ago, the discontinued Galaxy Note 7 devices are getting refurbished. Its firmware numbers have also been leaked alongside Note 8's. According to the reports, the refurbished Note 7's software numbers are N935LKLU2AQD2 / N935LLUC2AQD2 / N935LKLU2AQD2, but right now these may just be for the South Korean market.
As far as the Galaxy Note 8's release date is concerned, so far fans are still a long way from seeing the actual device. Samsung is still quite at the early stages of creating their next flagship phablet. If history is to be followed, the Note 8 could well be launched around H2 of 2017. Last year's Note series was unveiled August, so there is a big possibility that the Galaxy Note 8 schedule will also be around this time.
As for the phablet's specs and features, none has been confirmed so far, although Samsung did promise an "innovative" Note 8 a few weeks ago. Nevertheless, the upcoming Samsung device could also share some traits with the recently released S8 and S8 Plus, GSM Arena reported. This could include the processor and RAM size of the S8 among other specs.
Nevertheless, it is also possible that Samsung is saving some of its major innovations for the Galaxy Note 8. If some of the rumors are to be believed, this stylus-equipped smartphone may as well come with dual-cam system. Nevertheless, other sources also believe that the company could also save this high-end feature for the S9.
© 2020 Korea Portal, All rights reserved. Do not reproduce without permission.