EXO Chanyeol Adorably Spends Time With This Girl, Beethoven; Taeyeon To Hold Concert In This 3 Asian Countries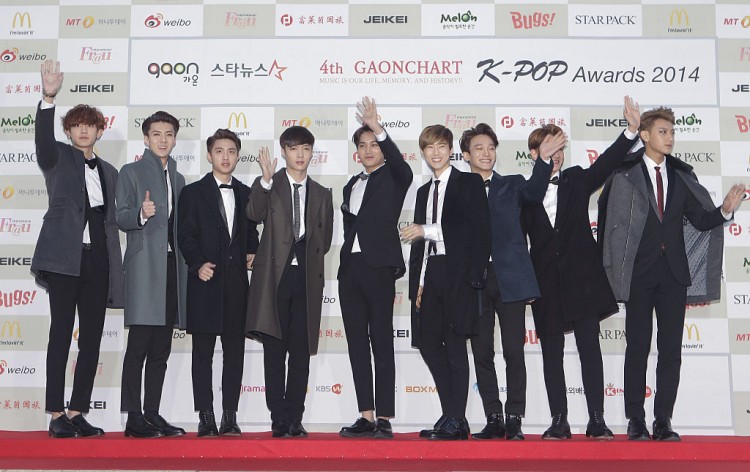 EXO Chanyeol is candidly captured on the street spending time with his adorable dog and to his one and only girl, his sister, Yoora, YTN's announcer. Meanwhile, his fellow band member, Sehun, receives lots of love on his upcoming birthday. Taeyeon, on the other hand, is reportedly planning to hold her solo concert in three other Asian countries.
According to a report from Koreaboo, EXO Chanyeol recently spends quality time with his older sister, Yoora along with Beethoven. The three spends time walking together "on a beautiful Spring afternoon". The photos are all posted on Instagram and as the fans call it, they look all "heartwarming" and adorable.
As for Chanyeol's sister, she got lots of positive feedbacks too. Most of the commenters on her recent candid family gathering praises her looks. However, most of the said photos contain the dog's images which gained a lot of likes and comments as well. As per the site's article, EXO Chanyeol introduces his new dog last January. As expected, Beethoven receives a lot of love just like his master.
Meanwhile, EXO Chanyeol's fellow group member also receives lots of love from fans. The same site reported that since Sehun's birthday is just around the corner, EXO-L supporters decided to buy an ad in Oxford Circus, an underground station in Europe. Not to mention, it is considered as one of the busiest shopping streets in the country.
On the other hand, another fellow SME artist of EXO Chanyeol is set to embark her journey as a soloist for the meantime. Taeyeon is currently preparing for her solo concert in Korea (Seoul's Olympic Hall) as well as in three other Asian countries. As per the report of All Kpop, the singer plans to hold her concert in Hong Kong, Taipei, and Bangkok. For ticket sales, YES24 will begin selling it on April 11 at 8 p.m.
© 2019 Korea Portal, All rights reserved. Do not reproduce without permission.