Girl's Day Hyeri Thinks She Won 20 Million Won; Fans Called Prank Lottery 'Horrible' - Here's What Really Happened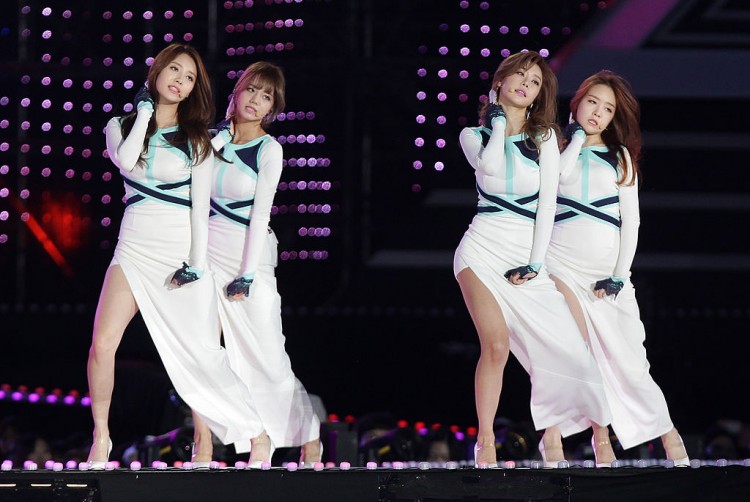 Girl's Day Hyeri appeared on "New Yang Nam Show" with her fellow members.Unexpectedly, the latter was then revealed as the lucky winner of 20 million Won. however, here is the catch, the money and the ticket are all part of a prank. This alone made a lot of fans to get annoyed and call the act as "horrible".
According to a report from Soompi, what really happened was Girl's Day Hyeri and her fellow group members were given some lottery tickets as gifts during the show's break. As the guests busy themselves on their numbers, Hyeri then speaks out saying "I think I won something". As she scratches out the remaining parts of the lottery ticket, she then finds out that she actually wins the prize of 20 million Won (roughly around $17, 630. 60).
As a result, Girl's Day Hyeri jumps out of happiness even the other guests let out a disbelief joy over the latter's luck. She then gave her ticket to the staff and asked them to double check if the numbers are correct. Once they finish checking the ticket and confirms that it is indeed correct, Hyeri shouts out and runs around the studio, rejoicing.
However, the sad part is, it is actually a prank for the guests and Girl's Day Hyeri and even some other staff falls for it. Initially, the latter's agency (Dream T Entertainment), releases an official statement confirming that she actually wins the jackpot prize of 20 million Won. They claim that the lottery "was completely real" and that they "can confirm that it was not a prank". Adding on, they even noted that they are unsure if the girl group member cashed it yet.
"When we checked with the production staff of the show, they informed us that it was a prank. The managers on scene had been tricked as well," says the agency.
Meanwhile, "New Yang Nam Show" production releases an official statement apologizing for the "grave error" they just made. Based on Koreaboo, they took to Naver TV Cast to clarify the prank. The staff of the show promises to be extra careful next time.
On the other hand, netizen reacts on the said prank and called it "not funny" and "horrible". Commenters from both aforementioned sites think that the lottery joke is a bad thing. Not to mention, seeing Girl's Day Hyeri jumping out of joy because of it makes it worse as they point out that the prank is much more disappointing on her part.
© 2023 Korea Portal, All rights reserved. Do not reproduce without permission.