'Girl Meets World' Season 4 Renewal Confirmed By Sabrina Carpenter, Michael Jacobs? Rowan Blanchard, Peyton Meyer, Rider Strong Willing To Reprise Roles?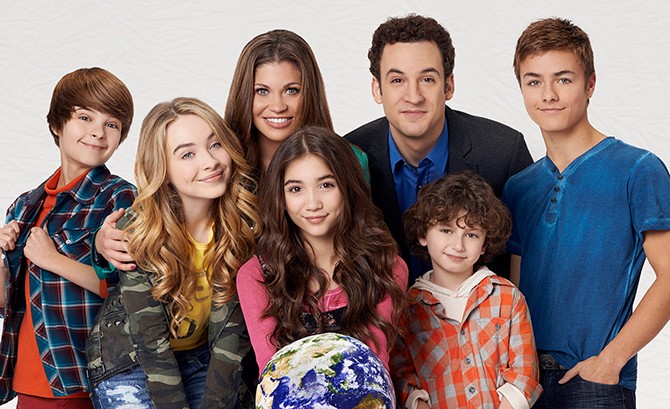 Millions of fans were devastated when it was first announced that Disney Channel will no longer be renewing the "Girl Meets World" series. However, more recent reports are claiming that Rowan Blanchard and Sabrina Carpenter could possibly reprise their roles since "Girl Meets World" Season 4 is still likely to happen.
International Business Times Australia shared that the entire cast and crew of the now-defunct Disney channel show are still hopeful that "Girl Meets World" Season 4 will be happening in the near future. According to creator Michael Jacobs, he is currently trying to work on a campaign to bring the much-loved series to life again.
"I believe everyone will be on board. But I have to say, there are practicalities to this. When something is canceled, that basically releases everyone to make their own decisions," Michael Jacobs has stated in an interview, hinting that they are still pushing "Girl Meets World" Season 4 to happen. "But I think the experience of this particular show was such a good experience for this cast and this crew that - I can't speak for everyone - but I think the inclination would be to stay together if we could," the Disney series creator added on.
Aside from this, actress Sabrina Carpenter has also hinted that "Girl Meets World" Season 4 might happen. As a matter of fact, the co-star of Rowan Blanchard has said, during her second album promo in Japan, that there is a chance for the fourth installment should the production finds a new home.
Meanwhile, Poor Primadonna has shared that Rider Strong had already made it clear that "Girl Meets World" Season 4 might no longer happen. The Disney alum has said that he and his brother directed most of the Season 3 episodes and later confirmed that the series has already ended.
While the speculations about the renewal of "Girl Meets World" Season 4 could be true, it should be noted that no official details about it has been confirmed until now; thus, fans should take everything with a grain of salt until it has been proven true and correct. Stay tuned to Korea Portal for more "Girl Meets World" Season 4 news and updates!
© 2023 Korea Portal, All rights reserved. Do not reproduce without permission.