Samsung Postponed Commercialization of Foldable Smartphone To 2019 Due TO Increasing Sales of Bezel-Free Displays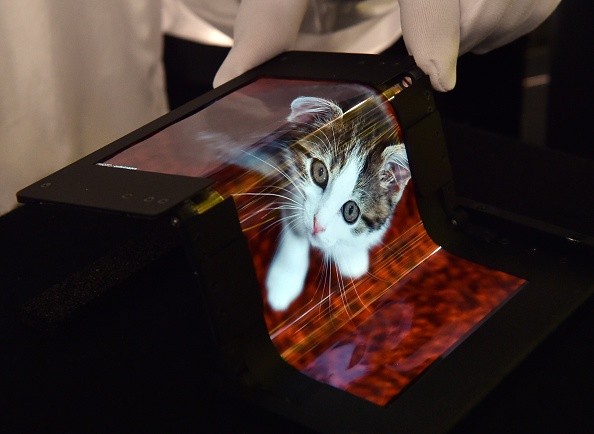 Samsung is the trending company when it comes to manufacturing Smartphone with innovative design and technology. There is much hype that Samsung Electronics might reveal its most anticipated foldable Smartphone in recent times. Samsung has postponed the commercialization of foldable phone concept to 2019 and the reason is pretty simple.
Samsung is currently busy garnering praises and positive critics for its latest Galaxy S8 and S8+. The highlights of Galaxy S8 include infinity display, new digital assistant, and SD 835 processor. The company is getting the good response for its bezel-less curved display.
The company has acknowledged that it is unlikely to commercialize the concept of foldable smartphones until 2019 as the bezel-less display are getting the huge hype. Besides, there are many technical obstacles that the company has to solve before commercializing smartphone with foldable displays. There are wide speculations that the company might release the smartphone with the foldable display, but right now, it seems that the company is concentrating on curved displays.
As reported by Korea Herald, Kim Tae-woong, an engineer at Samsung Display clarified the reason behind postponing foldable display at the Display TechSalon in Seoul held on April 4. He stated that "Since the bezel-free display sells well currently, we have enough time to enhance the technology for foldable display. The technology is expected to be mature around 2019,"
Furthermore, a reputed Analyst at HI Investment and Securities, Chung reported that the company is expected to commercialize foldable smartphones in early 2019. It is because the company does not need to sell the new handsets equipped with foldable displays since those with bezel-free displays are earning 20% of the company's operating profit.
According to HI Investment & Securities, Samsung is holding more than 95% of share in the global market of small OLEDs that are used for smartphones. The company is still going to dominate the global market of small OLED for the next years due to its unmatched technology and economy of scale.
© 2020 Korea Portal, All rights reserved. Do not reproduce without permission.