Kate Middleton, Prince William News: Royal Couple Take Separate Weekend Getaways, Marriage Crisis Worsens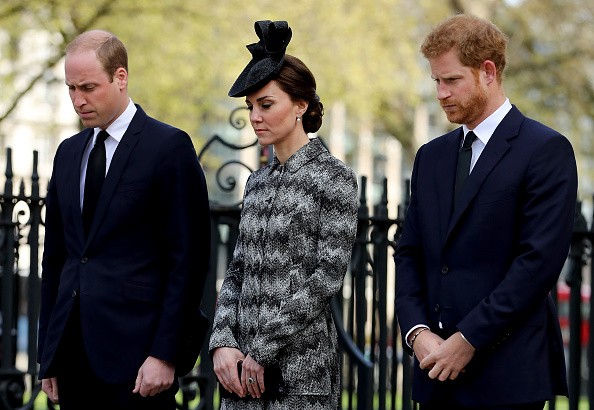 Kate Middleton and Prince William are caught in another trouble as some royal critics are telling that their marriage worsens and their problems deepen. The latest reports confirmed that the two took separate weekend getaways and this just triggered the report and the speculation.
It has been reported that Kate Middleton also travelled to the South of France the same time and day Prince William also too a ski-trip in Switzerland. This means that the Duke of Cambridge was not the only one who had a great time during that but the Duchess too.
Kate Middleton reportedly joined her sister Pippa Middleton to an all-girls weekend trip while Prince William also spent time with his close pals in Switzerland as per InStyle. The only difference of these separate trips was that Kate did not make a fool out of herself by dancing awkwardly in public which William did.
It can be recalled that Prince William's controversial video gained a lot of criticisms as well as fuelled a lot of rumors when his antics were made viral. He was seen drinking with topless models while showing his bizarre and awkward dance moves which reports were telling created humiliation to Queen Elizabeth and his wife Kate Middleton as reported on Vanity Fair.
Meanwhile, Kate Middleton managed to keep her trip under the radar opposite to what happened with Prince William. Until now, few reports just claimed that she was in fact with her sister Pippa Middleton along with their close friends. According to reports, this was part of Pippa's Bachelorette Party prior to her wedding with James Matthews.
While Kate Middleton chose to join and attend her sister's Bachelorette Party, perhaps Prince William felt jealous that time that's why he also planned the trip with his close friends. Because of this, a lot of royal fans were surprised and shocked that the two decide to spend the weekend separately. These reports also incited speculations that the Duke and Duchess of Cambridge are really having difficult time keeping their relationship and their marriage intact behind closed doors.
© 2020 Korea Portal, All rights reserved. Do not reproduce without permission.