'LEGO City Undercover': Big-Name Game Released To Nintendo Switch Console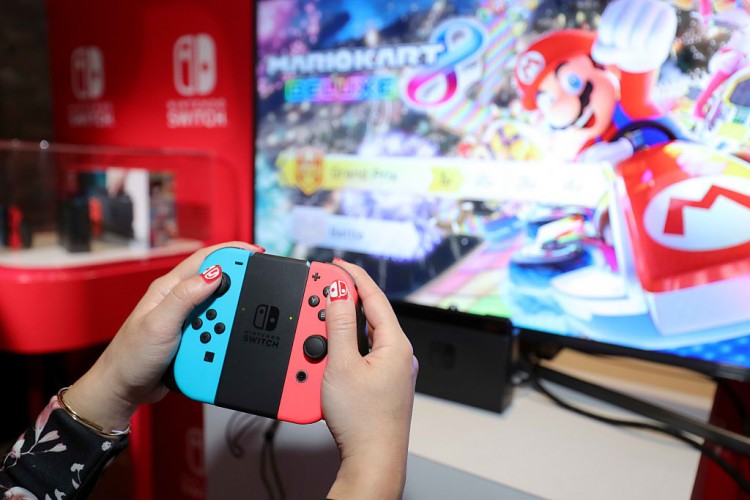 Another popular game hits the Nintendo Switch console, the Traveller's Tales and TT Fusion's 2013 "LEGO City Undercover" game. The game new platform version was released on Wednesday, April 5, 2017, in North America. Australia and Europe released, followed in the next days.
The "LEGO City Undercover" game was developed by Traveller's Tales and TT Fusion. Before bringing the game in Nintendo Switch, it was first released for the Wii U by Nintendo, Warner Bros. Interactive Entertainment and DreamCatcher Interactive on March 18, 2013.
The "LEGO City Undercover" plot follows Chase McCain, the undercover police officer and Lego disguise expert, as he tracks down Rex Fury, the number one public. Rex Fury has been on a city-wide crime wave and, of course, only McCain can stop him.
The game features an open-world environment with 20 unique districts. Players bust thieves, drive a variety of vehicles and collect items across Lego City. Also, the "LEGO City Undercover" features a two-player cooperative mode to enjoy with your friends or family.
Plenty of fun features players could enjoy in the "LEGO City Undercover game, such as the ability to choose between eight disguises which gives Chase McCain unique skills and abilities. Throughout the game, you will meet various characters that eventually become playable as well, in fact, there are more than 300 unlockable characters in Lego City.
When the "LEGO City Undercover was released in 2013, it receives excellent reviews from gamers and fans all over the globe. Both Game Spot and IGN reviews give the game an average overall score 8/10.
"LEGO City Undercover is the best iteration of a very familiar experience, which is as reassuring or problematic as that might seem." IGN said, "Undercover's story is an incredibly entertaining homage to countless movies and television shows, and manages to feature a very strong cast of characters - no small feat considering the game has no major license associated with it."
Aside from the Nintendo Switch, the "LEGO City Undercover" is also now available for PC, PlayStation 4 and Xbox One. The game in both online and retail store for $60 USD.
© 2023 Korea Portal, All rights reserved. Do not reproduce without permission.