WINNER Members Talks Competing With iKon, Pressure Over BigBang Legacy; YG Rumored To Launch 'Future 2NE1'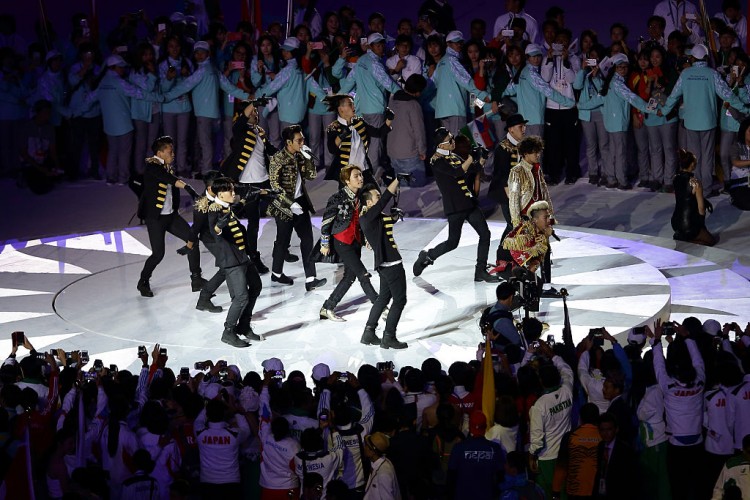 WINNER members talked about BigBang and the band's contribution to the company. Adding on, they also opened up about their rumored rivalry with their fellow group, iKon. Not to mention, it seems like there will be another new girl group in YG after Black Pink's launch and they are branded as "Future 2ne1".
According to a report from All Kpop, WINNER members opened up about BigBang and the pressure on continuing the legacy of their seniors. In an interview with Ten Asia, Kang Seung Yoon (leader and lead vocalist) revealed his thoughts when asked about their sunbaes. Meanwhile, Lee Seung Hoon (lead rapper) talked about how big the 5-membered group's contribution to YG Entertainment's new building.
As per the aforementioned site, one of WINNER members Kang Seung Hoon admits that they are still lacking so it is impossible for them to "fill the emptiness" or the absence of their sunbaenims, BigBang. For starters, WINNER is usually branded as the next big boy band in YG. Now, since their seniors will not be able to promote as 5 members this year due to military service, the pressure is on for WINNER.
However, Kang Seung Yoon pointed out that instead of stepping into the light of BigBang, what is important now is to build WINNER's own music. In addition, their goal is to become a "group with continuous growth" like their seniors. For Seung Yoon, it is WINNER members responsibility to make the right decision.
Moreover, as for Lee Seung Hoon, he pointed out the contribution of BigBang to YG's new building. It is not an exaggeration, says the singer, to acknowledge that their seniors built it. As for WINNER members, he jokingly noted that they will work hard for the welfare of YG's employees.
Meanwhile, when asked about their rumored rivalry with iKon, Lee Seung Hoon thinks that it would be great to compete with the group. Clearly, in his answer, the rivalry issues between WINNER members and iKon are not true as he noted that both groups have different genres. Not to mention, he even gave positive feedback about iKon's new song.
On the other hand, it seems like WINNER members and Black Pink will have another junior girl group. A photo of the possible members of the so-called "Future 2NE1" surfaced on the internet, Koreaboo reported. They have been training for years in YGE and many are convinced that they will soon debut. The possible members are Park Sooyoung, Jinny Park, Lee Chaeyang, Moon Sua, and Im Sua. Check out their dance practice below.
© 2023 Korea Portal, All rights reserved. Do not reproduce without permission.