Sandara Park News: Former 2ne1 Member Thinks Previous Movie Roles Are Cute; Why Black Pink Rose Could Be The Next Dara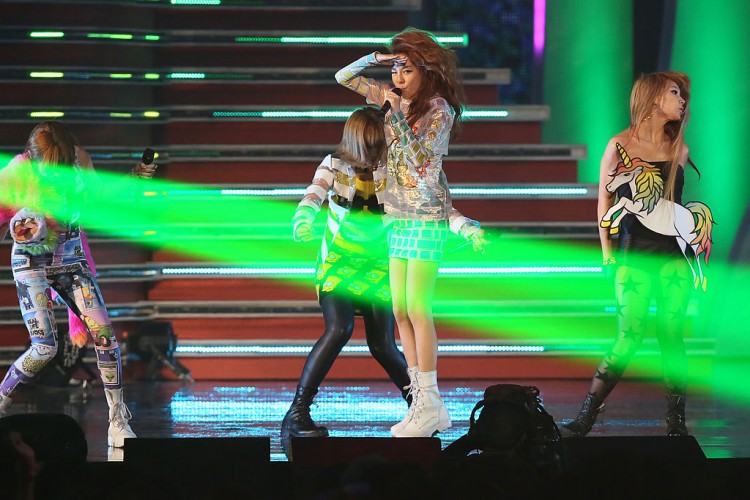 Sandara Park news contains the former's reaction to her old Filipino movies where her ex-boyfriend was one of her leading men. Meanwhile, it looks like a Black Pink member is currently getting her own spotlight as her past photos surface online. Not to mention, it seems like she has the charm, aegyo, and dorky personality of 2ne1 Dara.
According to a report from Soompi, in the recent Sandara Park news, the former member of 2ne1 shares her thoughts on her previous movie projects in the Philippines. Back then, the singer, actress were able to film four films namely "Bcuz of U" (2004), "Can This Be Love" (2005), "D' Lucky Ones" (2006), and "Super Noypi" (2006). The 32-year-old star played the lead roles in all four movies.
Based on the aforementioned site, Sandara Park reveals that she chooses roles that are appropriate to her age. She was only 20 years old back then and all her characters in her Filipino movie projects are in the same age range. Adding on, she admits that whenever she looks back to her old films, she realizes that her characters "were really cute".
Moreover, though Sandara Park confesses her fear of appearing as a solo artist and not as part of a group, she still expresses her interest in doing various projects as an actress in the future. As of writing, she is currently promoting her new movie "One Step" and is now preparing for her supporting role in "Cheese in the Trap" movie adaptation.
Meanwhile, Sandara Park's fellow YG artist, Black Pink's Rose, is gaining a lot of attention nowadays. This is after the former's past photos surfaced on the internet. As per All Kpop's report, her images before her debut becomes a hot topic among the netizens.
Black Pink's Rose receives positive feedbacks regarding her photos. Some fans even tag her pictures as "perfect beauty". Other supporters point out her slim waist and charming voice. With these comments, it seems like the latter is becoming more like Sandara Park who is also branded to have a perfect face and sweet voice.
In addition, aside from having same surname (Park), Sandara Park and Black Pink's Rose also shows same dorky personality. Both YG artist oozes with charisma and talent. Not to mention, they are from the same record label and four-membered group.
© 2023 Korea Portal, All rights reserved. Do not reproduce without permission.