Gong Yoo News: 'Goblin' Actor Kissing Scene Habit You Should Know; 'Train To Busan' English Remake Might Still Happen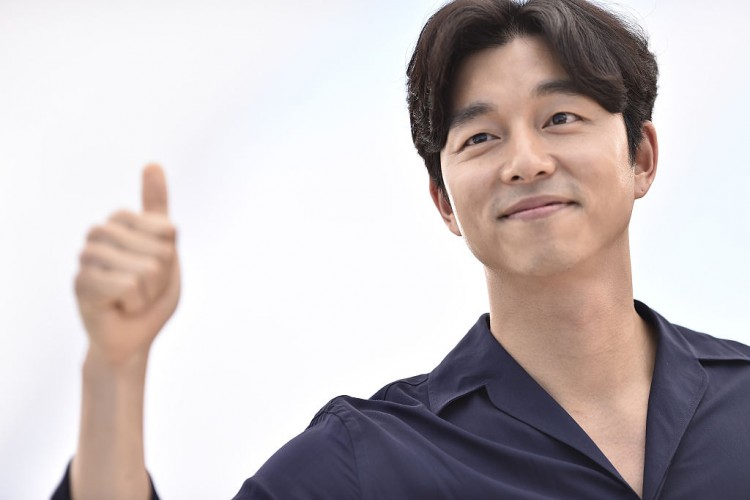 Gong Yoo is indeed one of the most popular Korean actors nowadays. After his successful dramas and a critically acclaimed "Train to Busan" movie, die-hard fans still has one particular thing they should know about the actor. The "Goblin" lead star has one particular kissing scene habit he always does in his dramas.
According to a report from International Business Times, Gong Yoo has now had his own "signature kiss". The 37-year-old actor had his most memorable kissing scene in his 2007 romantic comedy drama "Coffee Prince". The Korean star played as Choi Han-Kyul alongside with Yoon Eun-Hye as Go Eun-Chan.
For starters, as mentioned above, Gong Yoo's kissing scene in "Coffee Prince" becomes his so-called kissing scene habit. The said scene was when he lifts up his co-star Yoon Eun-Hye against the wall before kissing her with a "passionate force". This part becomes one of the fans' most favorite acts until now.
Meanwhile, Gong Yoo did his kissing habit once again with his "Goblin" co-star Kim Go-Eun. The "kiss with a passionate force" ultimately becomes his own act, his "signature kiss". With his global success, fans are now hoping to see more of the actor's signature acts and are now wondering who could be the next lucky leading lady to get a dose of the actor's kissing habit.
As for the other report, Gong Yoo's critically acclaimed zombie apocalypse movie " Train to Busan" is on its way to make an English remake. Based on Movie Pilot's previous article, after the film gains attention at Cannes, it becomes a subject of bidding. A number of film studios such as Sony and FOX reportedly joins the "intense bidding war" to claim the remake of the project.
As of writing, what is known so far is that Gaumont wins the bidding. The French company has now the right to remake Gong Yoo's "Train to Busan" into an English-language film. However, it is a well-known fact the remakes of Asian films sometimes fall off to the wrong side and instead of creating another big success, the result is unexpectedly bad. While fans are excited for "Train to Busan 2", they are also hoping that the remake will not ruin the image of the popular zombie apocalypse film.
© 2022 Korea Portal, All rights reserved. Do not reproduce without permission.