Kim Jaejoong Asia Tour - 'The Rebirth of J': Singer Reveals Prank Plan Audio; Fans Declares Love For The Singer's Manager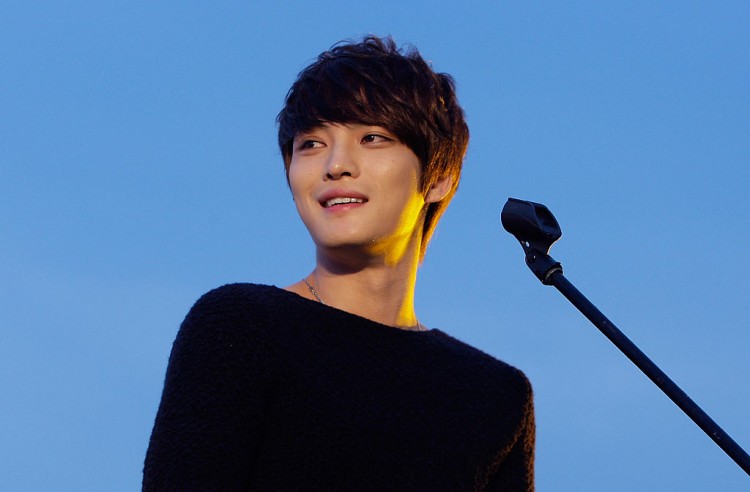 JYJ's Kim Jaejoong is indeed one of Hallyu's top artist nowadays. He has fans wherever he goes and has sold-out concerts all the time. However, it seems like he has a unique way of giving back his gratitude to his beloved fans.
According to a report from All KPop, the 31-year-old singer, and actor, Kim Jaejoong makes his fans a bit nervous when he suddenly collapses on stage. This is after performing his hit track "Good Morning Night".
Based on the article, Kim Jaejoong performs his rock song and pretended to pass out after the number. His Taiwanese concert in Kaohsiung was halted for a moment after the scripted incident. All the securities and staff of the concert rushes their way to the KPop star.
Adding on, the report says that it made Kim Jaejoong's fans frightened and worried. The act creates a heart-stopping experience for his fans who does not know what was really happening on stage as they waited for an update whether the singer is fine or the concert will be stopped.
However, after a brief moment, Kim Jaejoong got back on his knees and his next song number started again. The fans were left in shock as well as in relief as they find out that their idol is fine and the passing out moment is just an April Fool's joke.
Meanwhile, the fans also played a prank to Kim Jaejoong as they wholeheartedly show up their banner dedicated to the singer's manager, An-chan. The said banner has a message written like this: "We've actually been fans of An-chan (Kim Jaejoong's manager) all along."
The aforementioned site reveals that this made Kim Jaejoong burst out laughing as he brings out his beloved manager on stage. As for the fans, they cheered An-Chan the way his fans cheered for him whenever they see him.
On the other hand, in Soompi's article, it has been revealed that Kim Jaejoong sounds a bit stressed out about his April Fools plan. He complains about not having any single idea for April Fools Day. In an audio clip posted on his official Instagram account, the singer can be heard asking his manager for ideas to prank his fans. As a conclusion, the fans wonders if his "passing out" prank has something to do with An-Chan's idea as the singer asks him for a surprising "April Fool's Day" idea. (audio clip below)
A post shared by Kim Jae Joong (@jj_1986_jj) on Apr 1, 2017 at 2:09am PDT
This is not the first time Kim Jaejoong fools his fans. He first changed his profile picture as one of his good friends then pretended to be Jang Geun Suk as he invites everyone to his concert.
Stay tuned for more updates. Watch Kim Jaejoong's prank below.
© 2023 Korea Portal, All rights reserved. Do not reproduce without permission.