Professional Golfer Lydia Ko Becomes The Youngest To Achieve 10 Wins On Top-Tier Tours; Korean-New Zealander Player Regains Number 1 Spot In The World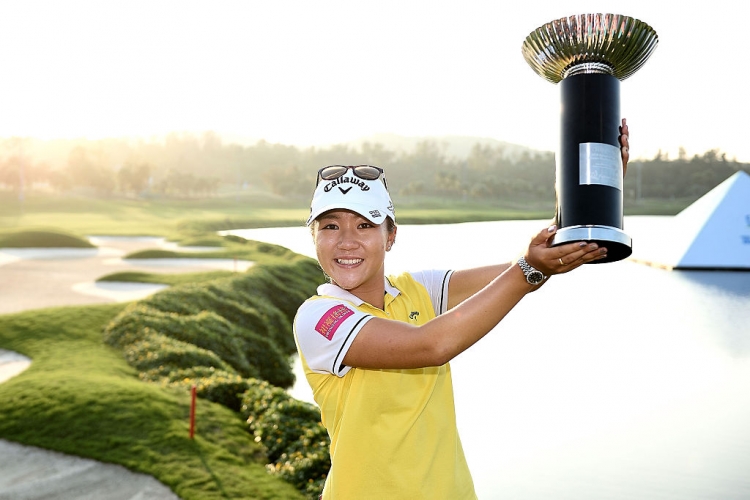 Korean-New Zealander golf player Lydia Ko became the youngest golfer at 18 years old to accomplish 10 wins on any top-tier tours after winning the LPGA Taiwan Championship Oct. 25, according to a report by ESPN on the same day.
Aside from that, Ko also regained the spot as the world's number one golf player following her fifth LPGA Tour win at Miramar. The young golfer reclaimed the number spot from South Korean golfer Inbee Park.
"I think winning and playing well at an event is the top priority," Ko said. "And then if you get the extra bonus with it, it's even better. The winning part is probably the most memorable. I haven't really thought about being world No. 1 again."
Korea Times reported Oct. 26 that Ko finished the final stage with a remarkable 7-under 65 giving her a 9-stroke win.
"In Ocala, I was disappointed in the way I finished. Coming tied second and being world number one, I think it's a little different right now." Ko said.
"I think I played really consistently well the last couple weeks, so I think it's something we can all celebrate and I want to share this with my whole team."
Meanwhile, South Korean golfers Ryu So Yeon and Ji Eun Hee tied for the second spot.
"She's still a teenager, so it's really hard to believe how she acts and how she plays," Ryu said about Ko's victory. "I feel really happy to be playing with someone really special on the tour. She's not only a good player, but she's a really good person. If she was not a good person, I might be jealous, but I totally respect (her)."
On the final round, 18-year-old Ko birdied four out of the six holes, bogeyed the par-3 seventh and took a 7-shot lead.
"I mis-hit it a little bit. But I was looking at it and thought it was flying enough and then I saw it kind of landed a yard or two short of the green," she said.
"When I walked up, I felt like it was a little on the firmer side, so I kind of thought it would bounce up anyway. But I didn't imagine it going in."
Ko said she wants to share her victory with the whole team. She also added that she is grateful to celebrate the victory with her family.
© 2023 Korea Portal, All rights reserved. Do not reproduce without permission.