Kim Hyun Joong's Drunk Driving CCTV Footage Reveals KeyEast Cover Up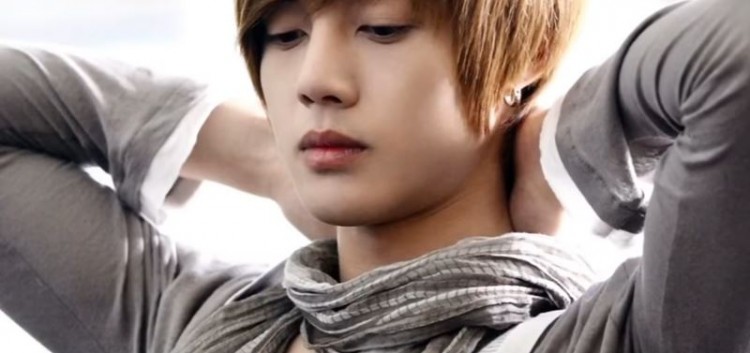 Singer-actor Kim Hyun Joong got his license suspended after getting caught drunk driving. His management label KeyEast Entertainment confirmed the report but stated that he only moved his car and "didn't even drive 1 kilometer." The CCTV footage that captured the incident, however, debunks the label's claims.
According to allkpop, Channel A got hold of the said CCTV footage and released it to the public Friday. The exclusive report ran for nearly two minutes and revealed the truth about Kim Hyun Joong's drunk driving incident. Channel A also accused KeyEast Entertainment of providing false information.
The CCTV footage captured Kim Hyun Joong driving the car for about 3 km (1.86 mi) before stopping for the red light. The 30-year-old singer-actor passed out behind the wheel while the other cars drove passed him. Another driver reported to the police the suspicious car that hadn't moved for about 15 minutes.
KeyEast Entertainment admitted Thursday that the police caught Kim Hyun Joong sleeping behind the wheel at around 2 a.m. Sunday. The label explained that he was drinking with his friends near his house and "was asked to move his car by a parking attendant." "He hadn't slept for a few days to practice for his concert, and while he didn't even drive 1 kilometer, he was asked to submit to a blood alcohol test and had his driver's license suspended," stated the label, according to Soompi.
KeyEast Entertainment clarified Saturday that the label "didn't intend to create excuses for his wrongdoings" and only reported the information they've been given. The label also repeated that Kim Hyun Joong understands he's at fault and reflecting on his actions. According to allkpop, KeyEast also asserted that his upcoming fan meeting slated April 29 at Olympic Hall in Olympic Park will push through because "it's a promise with his fans."
© 2023 Korea Portal, All rights reserved. Do not reproduce without permission.