Dara Denies 2NE1 Members Were On Bad Terms With Minzy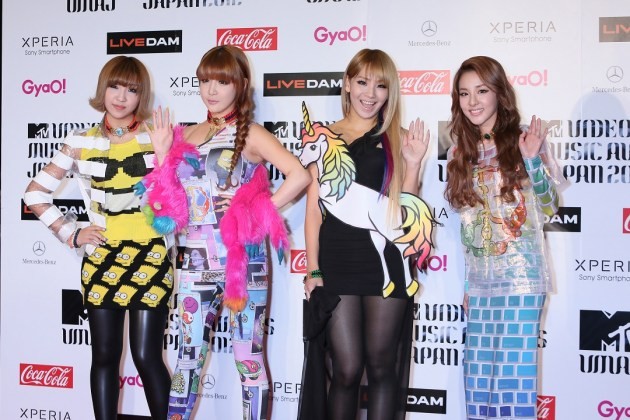 2NE1 former member Dara denied any internal discord that led youngest member Minzy to leave the girl group. The 32-year-old singer-actress claimed that the four members have remained friends despite the disbandment. She also explained that Minzy just happened to be busy so the latter wasn't able to make it to her movie premiere.
Dara clarified Thursday the rumors surrounding the disbanded girl group 2NE1 during an interview with Herald Pop. "It can be misunderstood if you just read the news but we don't feel like much has really changed," allkpop quoted her as saying. She described Minzy as someone she's "very comfortable to be around" and even recounted how she came to like the Japanese film "Midnight Sun" which influenced her to learn the guitar. She said, "Minzy told me that it suits me well, and I realized that she's a person who really knows me good.
The star also didn't make a big deal out of Minzy's absence on her movie premiere. The rest of 2NE1 former members CL and Park Bom showed support for Dara's first Korean movie "One Step." Park Bom attended Thursday the premiere event and even snapped a photo together while CL congratulated "Dara rabbit" on Instagram for her movie debut. Dara had constantly expressed her opinion that 2NE1 will reunite one day.
Dara's upcoming movie "One Step" will be out in theaters April 6. She plays the lead character opposite Han Jae Suk. The film is a remake of the American musical film "Begin Again" so the former 2NE1 member had a chance to demonstrate both her singing and acting skills.
The 2NE1 star also joined the final cast of an upcoming movie "Cheese in the Trap." According to allkpop, production agency Mountain Movement Story announced March 24 that Dara will play the role of Jang Bo Ra. They will start filming in April.
© 2023 Korea Portal, All rights reserved. Do not reproduce without permission.