'One Punch Man' Season 2 Update: Production Under Way; Saitama To Be Defeated By Monster Association?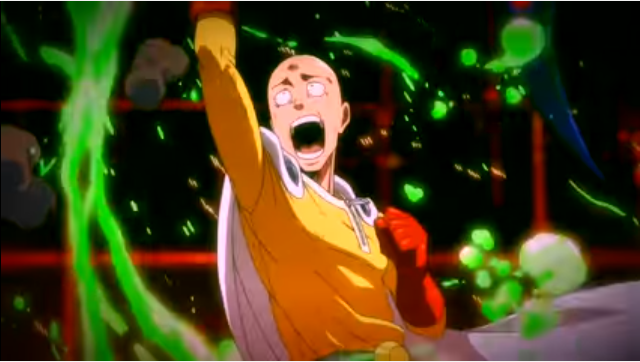 "One Punch Man" Season 2 is expected to release this spring and fans will be more than happy to know that production is already underway for the hit anime. Without any official announcement on the plot, speculations are rife over the story as well as Saitama's upcoming opponents in the new season.
According to a report by Crunchyroll, anime translator Ken Xyro has confirmed that production is under way for "One Punch Man" Season 2 in a tweet. He said that production is ongoing but the exact date is yet to be announced.
One of the names being floated as Saitama's possible opponent for "One Punch Man" Season 2 is Lord Boros, whom Saitama defeated last season. Lord Boros may come at Saitama with reinforcements to ensure his victory in a possible rematch.
There have also been reports that new monsters with be introduced like Mosquito Girl, Deep Sea King, Vaccine Man, and Beefcake. Old characters may also become a challenge for Saitama. Garou, the only character who has the ability to withstand Saitama's punches is rumored to become a major villain in the upcoming "One Punch Man" Season 2. His genuine hatred for heroes makes him a prime contender for the role.
While Saitama is used to victory, he is rumored to be defeated in "One Punch Man" Season 2 and this will cause him to lose his powers temporarily. It is unclear how he will regain his strength but the challenge is expected to teach him a lesson to become a better hero. According to a thread on Daisuki, the defeat may come in the form of the powerful 17-member Monster Association.
There have also been reports that Saitama will grow some hair in "One Punch Man" Season 2 although this is unconfirmed. Production is also rumored to introduce a love interest for the bald hero this season in the form of either Tatsumaki, an S-rank hero who takes her responsibilities seriously, or her sister Fubuki, her accomplished sister who also harbors an insecurity when it comes to being compared to her sibling, Mobipicker reported.
© 2017 Korea Portal, All rights reserved. Do not reproduce without permission.