'Death Experience' School Launched In South Korea's Attempt To Lower Suicide Rates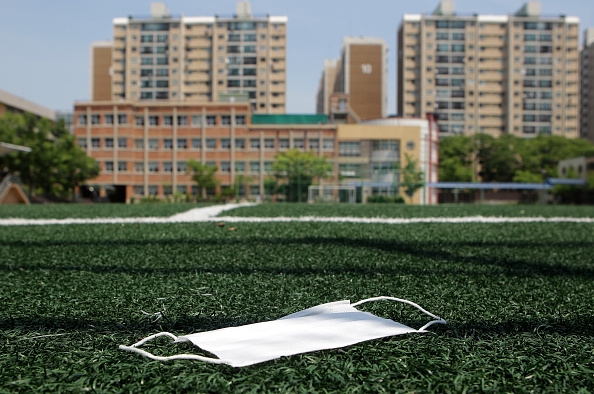 Suicide has become the fourth most common cause of death in South Korea, with up to 40 of its citizens taking their own lives every day, according to the news outlet Aljazeera.
After having the highest suicide rates in the industrialized world for the past eight years, South Korea has launched a "death experience" school in an attempt to lower suicide rates, according to the publication HNGN.
The school, known as the Hyowon Healing Center, was reportedly launched so that those with suicidal tendencies can embrace the brighter side of life, and accept that the problems they face are simply a part of life.
Jeong Yong-mun, the head of the school and a former funeral company employee, stated that he hopes that the depressed students that attend the school will be able to "appreciate life again if they experience what it's like to be dead for a day."
The process of teaching the students to experience the joys of being alive begins with students developing their own funeral portrait photos, according to the U.K. publication The Daily Mail. Afterwards, the students reportedly write a will or compose a farewell letter to their families, then read their last words to the group.
Soon after, when it's "time to go to the other side," candles are lit and a person dressed as the "Korean angel of death" enters the room.
The students reportedly lay down in the coffin before being sealed by the angel. They are then reportedly left alone in their coffins for at least 10 minutes. After their time in the darkness, students are reportedly told to emerge from their coffins.
Many of them reportedly stated that they feel "refreshed" and "liberated" from their troubles after the experience.
Hyowon Healing Center isn't limited to a specific demographic.
The people that attend the class reportedly include students that are unable to manage the pressure of taking exams, parents who feel useless after their children have left home and the elderly who don't want to become a burden to their family members.
"You have seen what death feels like, you are alive, and you must fight!" stated Jeong.
© 2023 Korea Portal, All rights reserved. Do not reproduce without permission.