Big Bang's T.O.P. To Start Serving As Conscripted Policeman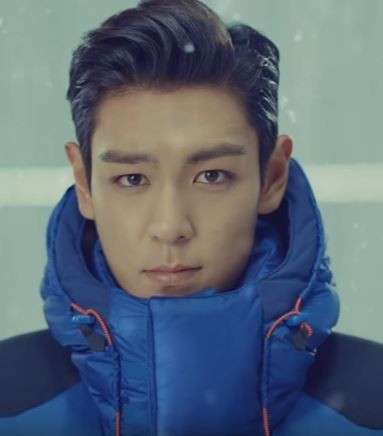 Big Bang's T.O.P. will soon start serving his country as a conscripted policeman. The rapper is the first Big Bang member to enlist in the military. He will be discharged in November 2018.
According to allkpop, Star News reported that T.O.P. finally finished four weeks of mandatory military training followed by a five-week police duty training at the Seoul Training Center for Human Resources Development. He's next expected to attend a concluding ceremony to be held Wednesday. The singer will then report to the Gangnam Police Station as a conscripted policeman.
The 29-year-old Big Bang idol enlisted in the military February 5 along with another singing idol JYJ's Junsu. They both chose to forego any fanfare when they entered the army but T.O.P.'s fans weren't able to resist, showed up with huge banners and even flew balloons over the military base of Nonsam. This led other V.I.P. fans to be furious at some fellow fans for disregarding their idol's wishes, according to Koreaboo.
Big Bang's T.O.P. caused some outrage himself when he appeared in his first official military photos. Netizens couldn't help but accuse the celebrity of special treatment in the military after they spotted the rapper the only one wearing his green name tag on the left side of his uniform. His fans have previously worried he might be bullied once inside because of his celebrity status. The following military photos, however, showed that the "Turn It Up" rapper have successfully blended in with his comrades.
He also managed to send a special request to his fans through his older sister Choi Hye Yoon. The Big Bang star contacted his sister who then turned to her Instagram page to relay her brother's request. She said T.O.P. has already moved to Byukjae training center where they're not allowed to receive food or else they'll be penalized. So his sister requested fans on his behalf not to cause any more trouble for her well-loved brother.
© 2023 Korea Portal, All rights reserved. Do not reproduce without permission.