Song Il Gook's Son Minguk Gets Married And Even Gets A Honeymoon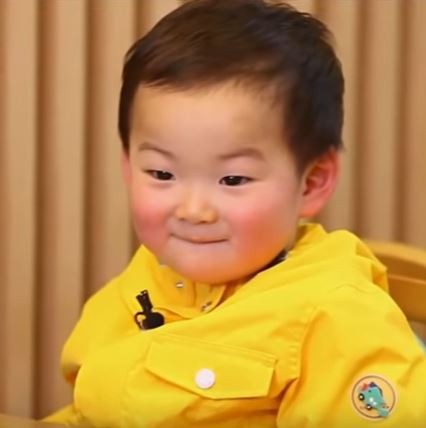 Actor Song Il Gook's five-year-old son Minguk had gotten "married" to a kindergarten friend and even had a "honeymoon." The proud father shared the photos taken by the teachers at school. He claimed the pictures brought him to tears and laughter.
Song Il Gook posted Tuesday on Instagram the series of photos he received from his son's kindergarten teacher. The photos captured the events of his son's wedding ceremony when Minguk and his kindergarten friend decided to get "married." The entire kindergarten class then pitched in their help by making wedding invitations, holding a blue-carpet ceremony and even sending the couple to a "honeymoon."
The 45-year-old actor then proudly announced on social media that his son has "got married" and even had a honeymoon. He shared that Minguk even "asked his bride if she would be okay having kids because it would hurt a lot." The doting father claimed he laughed until he cried when he saw the pictures. Song Il Gook wrote, "Kids are kids but I think it's amazing how the teachers adapt to the children. I thought how glad I was once again to send my kids to this kindergarten."
Song Il Gook also posted on Instagram a photo of his son Manse in December last year when the youngest of the triplets brought home a love letter from the school. Manse looked charming as he posed in front of the camera and held up the handwritten love letter. A kindergarten friend wrote to him and asked that they play together because she liked him.
The Song triplets gained immense popularity when they joined the reality-variety show "Return of Superman" (also known as "Superman Is Back") in 2014 to 2016. The boys' names Daehan, Minguk and Manse translated to "Long Live the Republic of Korea." Song Il Gook had to request the public in early March to spare the images of his sons from being used for political purposes.
© 2023 Korea Portal, All rights reserved. Do not reproduce without permission.