'Train To Busan 2' Casts Song Joong Ki? Gong Yoo's Co-Star Ma Dong Seok To Join Sequel In Special Role?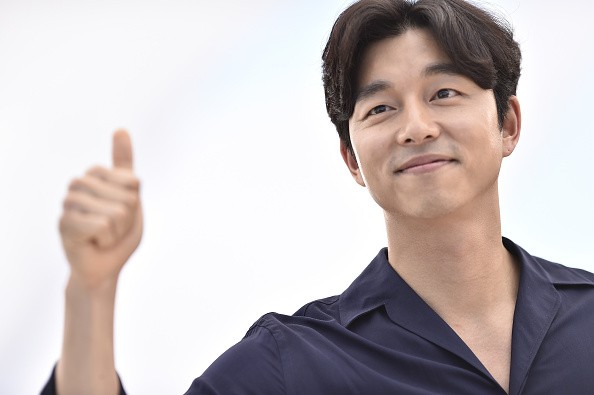 After "Train to Busan" became one of the top-grossing horror films from South Korea, avid fans have expressed interest in seeing a sequel to the movie. However, speculations are rife that instead of Gong Yoo, Song Joong Ki might be joining "Train to Busan 2," along with one of the film's original cast members, Ma Dong Seok.
"Train to Busan 2" is expected to be as action-packed and suspenseful as its first installment. The said film gave fans a look at a gripping zombie apocalyptic storyline that further increased Gong Yoo's popularity across Asia and in other parts of the world.
Previous reports claimed that the "Goblin" actor might be joining the speculated "Train to Busan 2." However, casting speculations posted on Movie Pilot suggested that Song Joong Ki may instead be participating in the said sequel. The "Descendants of the Sun" actor will reportedly portray the role of a doctor tasked to come up with a cure for the zombie disease.
Another speculated "Train to Busan 2" casting would be Gong Yoo's former co-star Ma Dong Seok. In the film's first installment, the said actor played the husband of the pregnant train passenger who eventually became a zombie after he was bitten by one.
For the sequel, Ma Dong Seok is said to make a special appearance as a zombified version of his character. Moreover, the actor's character in "Train to Busan 2" will reportedly retain some of his human memories and might play a critical part in the military's quest to find a cure.
At this time, it is still unclear if "Train to Busan 2" will feature the said actors and storyline. Expected showrunners have yet to comment on the sequel and casting speculations.
In other news, Netflix subscribers can now watch Gong Yoo's hit film "Train to Busan." The said South Korean movie was added to the streaming service's catalog during the weekend of March 17, according to Bloody Disgusting.
"Train to Busan" was released in July 2016. Watch the movie's trailer below:
© 2019 Korea Portal, All rights reserved. Do not reproduce without permission.