'Deadpool 2' News & Update: Rumors Suggest Brad Pitt Will Play Cable In The Upcoming Movie Sequel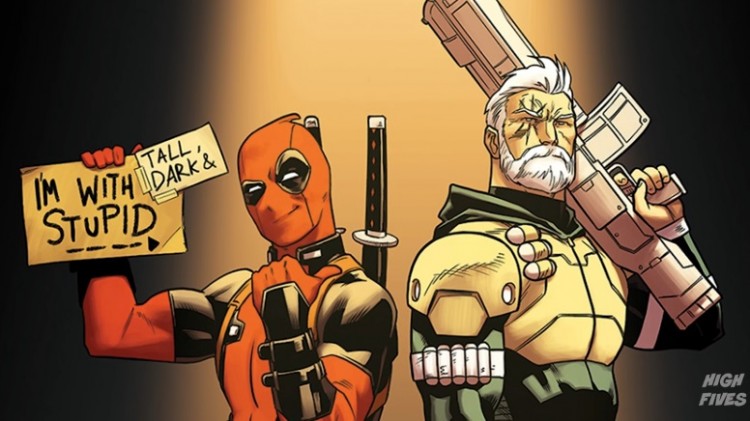 The "Deadpool 2" movie will hit the big screen in 2018, and recent reports claim that a new comic book character, Cable, will debut in the upcoming movie. Now, new rumors suggest that this role will be played by Brad Pitt.
As cited by the source, the hubbub about the "Deadpool 2" possible new character started when the editor-in-chief of Tracking Board took to social media. Jeff Sneider tweeted an article from his social media account before adding the following comment saying, "Will be interesting to see if Brad Pitt plays Cable."
For the casual fans, Cable, who might appear in "Deadpool 2," is a mutant that was sent into the future for his own protection. He is the son of Scott Summers, known as Cyclops, and Madelyne Pryor, a clone of Jean Grey. With his beefy appearance, Cable has some superhuman physical abilities.
On a comic book published by Marvel Comics in 2004 titled "Cable & Deadpool," the two heroes fought and quest together and build a quiet bond of friendship and teammate. In the big screen version, if X-Men series will cast Cable, there is a big chance that they will base the bond between the two in the comic version.
For now, many fans reacted about the casting of Brad Pitt as Cable in "Deadpool 2." The actor was known for his role in the action movies "Inglorious Basterds" and "Fight Club." In this case, Pitt acting resume is quietly good for the role.
There's no official announcement published if Brad Pitt will play the role, or whether Cable will appear in the upcoming "Deadpool 2" movie. However, as cited by the Comic Book report, the movie writer said that new information will come soon as they going to go into production in the coming months and cast announcements will be coming fast and furious.
© 2023 Korea Portal, All rights reserved. Do not reproduce without permission.