Sandara Park, G-Dragon Split: BIGBANG Member Jealous Of Han Jae Suk? Former 2NE1 Member, 'Ohlala Couple' Actor Appearing In 'Running Man'? [RUMORS]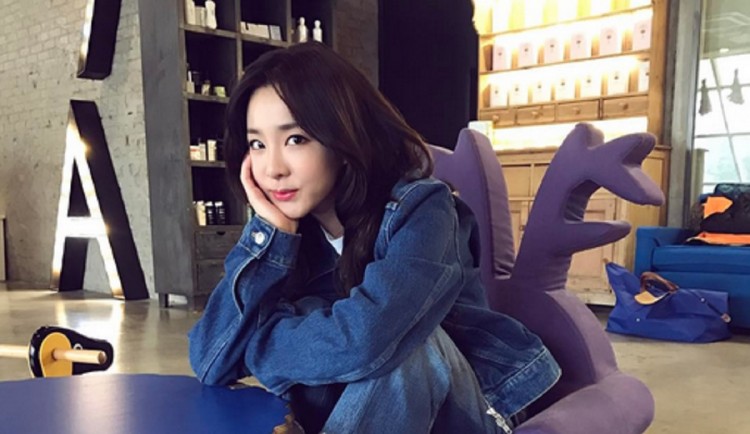 Sandara Park and G-Dragon have been surrounded by several dating rumors since their controversial photo made rounds online. Now, new reports are claiming that the BIGBANG singer is jealous of Han Jae Suk as he is set to appear with the 2NE1 singer in an upcoming "Running Man" episode.
Soompi reported that Sandara Park and Han Jae Suk are set to make an appearance in the upcoming episodes of the "Running Man" show. According to the news outlet, the rumored girlfriend of G-Dragon and the "Witch's Romance" actor were supposedly filming for the series on March 20 at the Goyang in the province of Gyeonggi.
Neither Han Jae Suk nor Sandara Park has confirmed about their supposed involvement in the upcoming "Running Man" episode but the former 2NE1 member has hinted it via Instagram. The rumored lady love of G-Dragon posted a photo of her that indirectly confirms her appearance in the highly-popular TV show.
Aside from that, Sandara Park and Han Jae Suk have also been filming for the imminent "One Step" film, which is scheduled to be released in April 2017. The rumored girlfriend of G-Dragon and "The Great Merchant" actor were chosen to top-bill the imminent movie.
Because of the rumored appearance of Sandara Park and Han Jae Suk in the "Running Man" on April 9, fans cannot help but speculate that G-Dragon could be jealous of the "Ohlala Couple" actor. It has only been weeks since the dating rumors involving the former 2NE1 member and the BIGBANG singer have surfaced online.
Korea Portal has previously reported that a video of Sandara Park and G-Dragon kissing after a BIGBANG concert has caused the rumors claiming that they are secretly having an affair. While avid followers of the former 2NE1 singer got happy for her, the "Fire" hitmaker has made it clear that the said clip was just for fan and something that should not be taken seriously.
Up until now, neither Sandara Park nor G-Dragon has commented on the undying dating rumors. Stay tuned to Korea Portal for the latest news and updates about the alleged Sandara Park and G-Dragon relationship.
© 2023 Korea Portal, All rights reserved. Do not reproduce without permission.