Google Pixel 2: Leaks Revealed Massive Changes to the Flagship device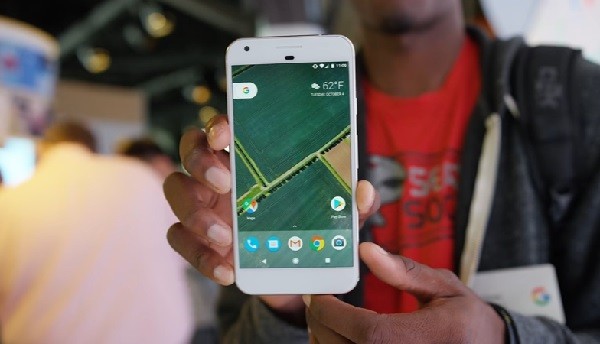 The previous Google Device has a giant pocket-splitting 6-inch screen ad Google wisely decided to scale things back for its upcoming devices. The recent Google Pixel 2 leaks revealed that Google might introduce a third device named as "Taimen" at the launch.
Google always believes bigger is better and the leaks confirmed its attitude. The fresh leaks are coming from Droid life as it described that a third handset will be launched alongside follow-ups to Google Pixel and Pixel XL. The codename of this third phone is revealed as "Taimen" which means a big fish in the salmon family.
The previous Google Pixel 2 leaks revealed two follow-ups of Pixel and Pixel XL. The follow-up devices have given codename as muskie and walleye. But the recent leaks revealed the third device taimen, which clarifies that muskie and walleye are follow-ups while taimen is on its own.
This is not the first time Google has revealed the codenames of its devices. Previously, Google Nexus 6P was named as "shamu" which referred as the famous whale. It is speculated by the tech freaks that the upcoming Google device might be called as Pixel XXL due to its extra large display.
Google executives even confirmed that new versions of Google Pixel are on the way. The head of Google's Hardware department, Rick Osterloh stated that "you can count on a successor this year, even if you don't hear a date from me now."
Google Pixel 2 is already getting numerous favors for being a high-end smartphone with high quality. This means that it will be a strong contender to iPhone 8 and iPhone 8 Plus. The highlight of this device is it's free to use bloatware that accompanies most of the Android handsets. What do you think about the recent leaks of Google Pixel 2? Continue reading Korea Portal for getting more updates of your favorite gadgets.
© 2018 Korea Portal, All rights reserved. Do not reproduce without permission.