'Wonder Woman' Actress Gal Gadot Gives Birth To Her Second Baby; Announced In Instagram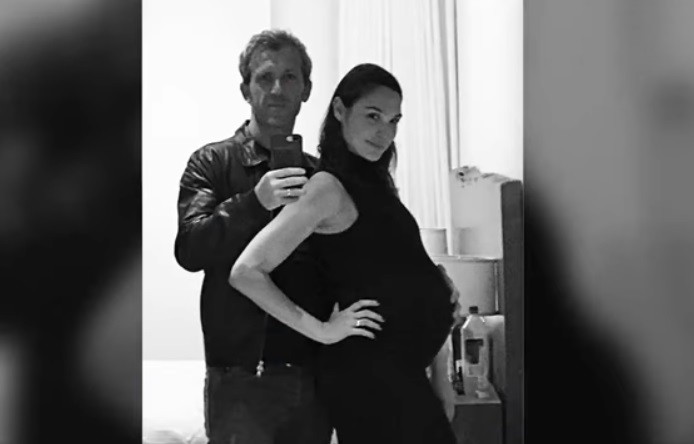 The "Justice League" and "Wonder Woman" actress Gal Gadot gives birth to her new baby recently this week. The Israeli model and actress, together with his husband Yaron Versano, announced the news thru Instagram.
A photo posted by Gal Gadot online shows her first daughter Alma pushing the newly born baby girl named Maya down a hospital corridor while Gadot and his husband Yano guides her with balloons. The photo captioned saying, "And then we were four, she is here, Maya. I feel so completely blessed and thankful for all the Wonders in my life #family #newborn #greatful."
The actress Gal Gadot first announced her second pregnancy online thru a picture of her and her husband in the mirror clutching her little baby bump, saying she is so excited to share this wonder world with her baby.
Despite her successful career in the movie industry, Gal Gadot says she will spend more time with her daughters. According to Mirror report, the actress adores being a parent and she thinks it was better to have her daughters before her career really took off as she wouldn't have as much time for them if she waited until things had settled.
"I was thinking about whether I should wait to have children when my acting career was more settled, but then I thought that if you are more successful, you are working even more, so that wouldn't be the best time either." Gal Gadot explains. She also said that she is very happy being a mother and as soon as she begins raising her children, she feels this incredible love and happiness that is different from anything else she has ever experienced.
Gal Gadot started her career when she won as the 2004 Miss Israel and competed in the 2004 Miss Universe pageant in Ecuador. She is also known for her role as Gisele Yashar in the "Fast & Furious" series and as Wonder Woman in the DC Comics cinematic universe.
© 2018 Korea Portal, All rights reserved. Do not reproduce without permission.