BIGBANG News: Group Revealed the Success Behind Hit Songs, 'Let Not Fall in Love' and Many Others
by
amrin
/ Mar 20, 2017 08:29 AM EDT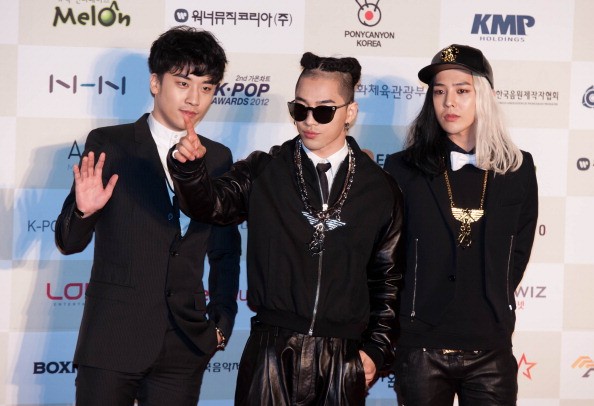 G-Dragon is a unanimous name give by the members of BIGBANG to one of its members. G-Dragon's personal secrets are not secret anymore as the Big bang's members revealed a series of secrets about him. The group recently appeared on an interview with MBC's Radio Star.
While discussing things between the members, at one point, Taeyang shared about receiving good advice from G-Dragon about his relations with Min Hyo-rin. He shared that BIGBANG's G-Dragon is very good at coaching him about relationships and giving advice, but he himself dislikes dating and relationship.
Although G-Dragon is very good at giving advises and warnings, the BigBang's members are not so comfortable with his advises and warnings. To this, Taeyang shared that G-Dragon is good at counseling at dating, but none of his advice will be helpful at all. He even added that if you end up what G-Dragon told you, your relationship will get even worse.
Following Taeyang, Seungri shared his experience with G-Dragon, as he expressed how G-Dragon's own relationship didn't work out. He went on revealing many interesting facts about many of BIGBANG's songs. He exclaimed that do fans know why Big Bang's songs are always so sad? It is because of G-Dragon's failed relationships.
Even though G-Dragon protested their claims about his dating capabilities, T.O.P jumped into the conversation by stating a closing comment that ended the discussion. The humble artist stated that he is very honest about every member in the BIGBANG. T.O.P even shared secrets of each member of the group.
BIGBANG's T.O.P disclosed at the radio interview that he is very honest as not a single one of his group members know how to have a normal relationship. They all are really abnormal when it comes to dating. In short, the conversation gave credit to G-Dragon for all the famous tracks including "Blue," "Last Dance," Haru Haru," and "Let's Not Fall in Love."
© 2023 Korea Portal, All rights reserved. Do not reproduce without permission.