Watch Hilarious Video of BTS's Rap Monster Teaching English to His Group Members
by
amrin
/ Mar 20, 2017 08:29 AM EDT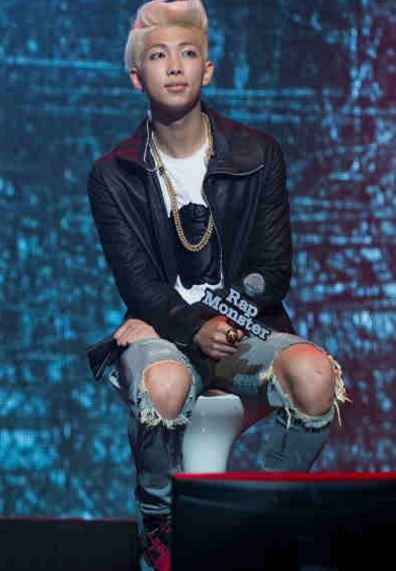 BTS is the most popular Korean Band that is rocking the Hallyu fans across the world. Although the artists are full of talents and immense acting skills, the recent video of BTS's Rap Monster teaching English to other group members is a hilarious thing you are going to watch today. The overall results of teaching English to other group members are hysterical.
BTS's Rap Monster has been seen before trying to teach English to JungKook in a little show that called "One minute English." But now many uncovered videos have been circulating in order to enjoy the behind the scenes of the one minute show. The video featured BTS's Rap Monster and other group members.
In the video, BTS's Rap Monster is trying to teach V and JungKook a little bit of English. Although Rap Monster was successful for teaching V how to say a couple of phrases, he was not so successful in teaching JunKook. Rap Monster coached them and introduced them to English through an amusing introduction during the show.
The one minute show was a great success, not only for the fans but also for the members. The hilarious broken English of the members is the real source of entertainment and made many laughs for the audience. The show is an instant hit for the Rap Monster and for the BTS itself.
In the end of the video, they amazingly wrapped up the lesson by rapping about their love for ARMY, while J-Hipe eagerly waiting to join in the performance. As a bonus, Jin Breaks out into a hilarious rap about pasta and pizza and Jungkook shared how thankful he was to his fans in English.
The video is a perfect combination of a sense of humor and talent. It is successful to make the audiences laugh and enjoy the moment. Check out the hilarious video here.
© 2018 Korea Portal, All rights reserved. Do not reproduce without permission.