Baby Ed Sheeran is Rocking The Internet For All the Good Reasons
by
amrin
/ Mar 20, 2017 08:26 AM EDT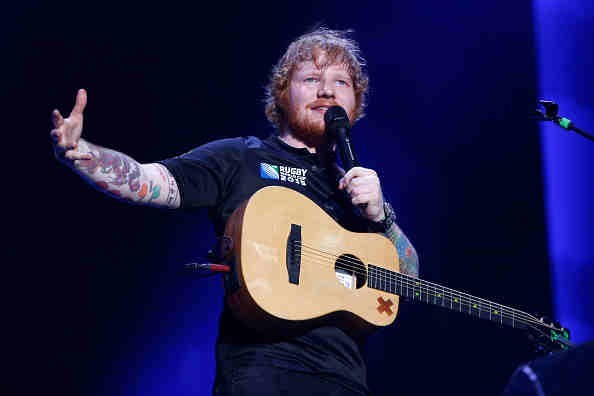 Ed Sheeran is now the trending image on the Internet, not only because of his mesmerizing songs but because of this beautiful baby. This toddler is rocking the Internet because she is an Ed Sheeran lookalike. This two-year-old toddler named as Isla Walton living in England with her parents and elder brother.
The Ed Sheeran baby daily gets compliment not because she looks beautiful, but due to her Ed Sheeran like resemblance. Isla Walton's aunt Stacey described that the passers and neighbors comment on the looks of Isla. She stated that. "Everyone comments saying how she's a mini Ed, and I call her baby Sheeran. She loves his music, tries to sing along to the words and have a dance."
The toddler's aunt even shared to the Sun Online that she even calls her baby Sheeran sometimes. Although the baby is not able to talk properly, she even sings along Ed Sheeran's songs and enjoys his music. The looks and appearance of the baby made her a mini Ed Sheeran of today's Internet.
This is not the first time that Ed Sheeran lookalike is trolling the Internet. Previously, a 21-year-old guy from Manchester made the headlines for looking just like Ed Sheeran. The guy named as Ty Jones even captured a snap with Ed with the caption, "we track my twin down."
The Ed Sheeran lookalike from Manchester shared that the line of differences between Ed and Ty Jones is so thin that he sometimes meant to remain in the house. Previously, the 26-year-old celebrity even suffered an embarrassing bad hair day while getting a click with Talia. Talia even took a snap with Ed Sheeran. She even shared this hilarious moment when the wind blew Ed's hair and made the pic more exciting. Stay tuned to Korea Portal for more news about your favorite celebrity.
© 2018 Korea Portal, All rights reserved. Do not reproduce without permission.