Adele Hilariously Copies Beyonce's Iconic Dance Moves In Her Melbourne Concert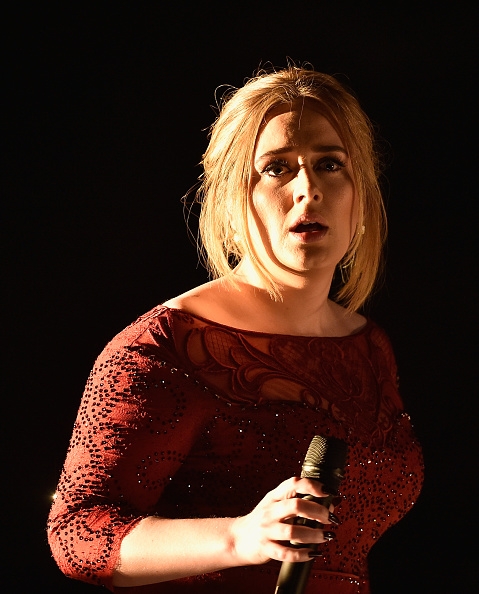 Being one of the most massive singers in the entire music industry, Adele has the world on her palms and her unwavering fans that has followed her since her debut know how much of a dork she is. There is no secret that Adele is one of Beyonce's biggest fans, the young singer has always been very open about it. She even showed her love for Beyonce when she bagged the "Album of The Year" in the Grammy's by breaking it off and handing the other half to her fellow nominee and her idol, Beyonce.
Now, Adele has again shown her fans how much she loves the "Single Ladies" singer by dancing to Beyonce's old hit "Crazy in Love". During Adele's tour concert in Australia, she noted that the air blowing on her and making her hair fly back made her feel like Beyonce in the "Crazy in Love" video and like that Adele asked her band to give her the beat. The "Hello" singer tried to emulate Beyonce on her dance moves but in the end, she burst out laughing saying that she could never do her dance.
The fans, on the other hand, were screaming and loving the silly stunt the singer did for them. The fans enjoy it whenever Adele shows her true self to them in her concerts. There was also a very romantic thing that happened during Adele's concert in Australia after a man asked his partner to marry him, the screams of the fans thundered the stadium.
Adele will soon be heading to New Zealand to continue her "25" tour and Kiwi fans are excited to see what the singer has in store for them. Adele is notorious for being as reckless and entertaining as she is at singing, which means that she will leave the fans almost dying for more after her concerts. Adele's next tour stop will be in New Zealand.
© 2018 Korea Portal, All rights reserved. Do not reproduce without permission.