Kendall Jenner's $163,000 Jewelery Theft Was An 'Inside Job' Police Suspects
by
amrin
/ Mar 18, 2017 10:09 AM EDT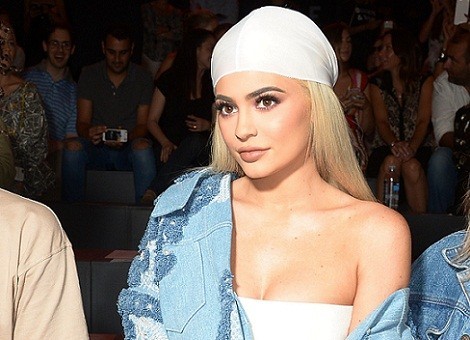 The Kardashians were just overcome for the horrific Paris robbery with Kim Kardashian and another family member was just became the victim of a robbery. Kendall Jenner was burglarized and a whopping $163K worth of jewelry have been stolen right from her nose. The 21-year-old model was having a party in her house with some friends at that time of robber. She was gone out for an hour in the midnight and returned to find her jewelry box open.
After discovering the opened jewelry box, the actress immediately called 911. When cops arrived she told them that she was having a party with her friends and at one point, an alarm had gone off. She thought nothing of it and continued to party. Then she left her home at the midnight and when she returned she found her jewelry box opened. Kendall Jenner was shocked to feel that she was burglarized.
A police source revealed that Kendall Jenner left her friends in her house at the midnight and the LAPD now believes that this was an inside job as some guest might steal from her, as reported by The Sun. Kendall's step-sister Kim would surely have been upset to hear this disappointing news as she was already experienced a horrifying robbery last year in Paris. The celebrity left shaken after the thieves tied her up and held her at gunpoint during Paris Fashion Week. The thieves are believed to enter her apartment around 2:30 AM on October 3rd, 2016. Dressed as a police, the men were unwittingly allowed into the complex by a concierge. After handcuffing the porter, they made their way to Kim Kardashian's flat.
The aftermath of the robbery in October is featuring in the news series of "Keeping Up With The Kardashians." The reality star even shared her ordeal about the horrific incident at Paris. Kendall Jenner stated that more than £9million worth of jewelry is believed to have been nabbed during the attack - including a £5million jewelry box and one ring worth £3.5million.The £3.5million ring was the 20 carat engagement ring given by her husband Kanye West.
© 2018 Korea Portal, All rights reserved. Do not reproduce without permission.