iKON's Chanwoo Hospitalized After An Accident On Set; Kpop Group Slated To Release A New Album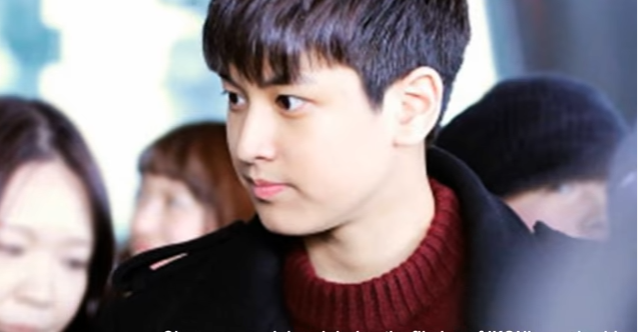 News broke out as iKON's maknae - Chanwoo (Jung Chan Woo) was rushed to a nearby hospital after getting injured while filming their upcoming music video. Such misfortune happened now that the group is all prepped up in making their comeback after going on hiatus for quite some time.
iKON Fans are dead worried as of late especially the group's Japanese faithfuls as Chanwoo injured his ankle that awkwardly stretched his tendons. The mishap happened while filming the aforementioned music video that is part of their comeback stint.
In a press statement released by their talent agency YG Entertainment, Chanwoo's tendons were stretched after injuring his ankle. Nevertheless, maknae insisted on carrying on with their routine as he mentioned that he can still do the shoot. YG then prevented him in doing so as his health is their utmost concern during that time, according to Koreaboo.
As a sigh of relief, the doctors who attended to the iKON member stated that the injury was nothing serious and his Japanese fans will be elated to the news that the three-day Yokohama Arena tour will push through with him around. However, he will not be allowed to do some heavy dance moves while performing on stage, Allkpop has learned.
Meanwhile, iKON veered away from making new singles for almost a year. The group, however, remained active on stage as they made numerous performances in Japan. The group was warmly received in that region that they bagged the New Artist Of The Year and the Best 3 New Artist Awards at the recent Japan Golden Disc Awards. Furthermore, the group is slated to roll out a new album and will be using double titles for their songs written by no less than group themselves. Watch a clip about Chanwoo's injury here:
© 2018 Korea Portal, All rights reserved. Do not reproduce without permission.