Michael Schumacher Latest News & Update: Formula One Legend Not Getting Better At All? Friends Gave Up? Former Ferrari Exec Shares Details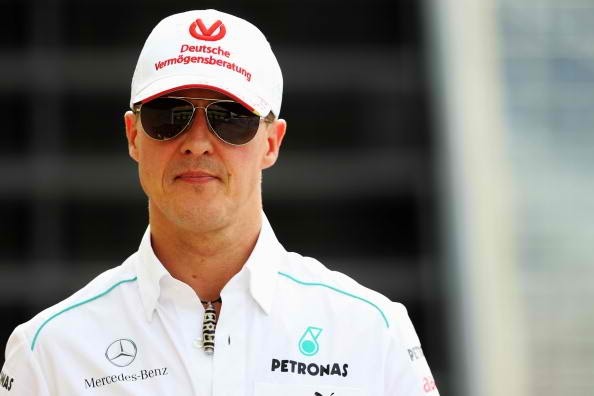 Updates on the current health condition of Michael Schumacher have remained scarce until now, almost three years since the Formula One legend's tragic accident in December 2013. Now, new reports are claiming that German racer is still not well unlike what fake news websites have been spreading.
Former Ferrari executive Luca di Montezemolo has stated in an interview that he is confident that Michael Schumacher would soon recover from the injury he suffered after a skiing accident three years ago, Express shared. "As I know his strength, I dream that he will soon be among us again."
The close pal of Michael Schumacher added that he and the Formula One legend has been very close to each other for 11 years. Luca di Montezemolo has even shared that he is wearing the watch given by the German racer when he was still conscious and kicking.
Because of Luca di Montezemolo's latest statements, fans of Michael Schumacher have started speculating that the Formula One legend could possibly be on his way to full recovery now. There were even claims saying that the German athlete can now walk and talk, however, it was later found out that those were just simply hearsays that came from fake news websites.
Meanwhile, YIBADA has reported that Michael Schumacher is no longer a part of the Mercedes F1 team. According to the news outlet, the team has decided to remove the "#KeepFightingMichael," which sparked speculations that the group has already given up to the Formula One legend.
However, the Mercedes F1 team was quick to explain their decision for removing the supportive message for Michael Schumacher. "Now, 'Keep Fighting' is an initiative founded at the end of 2016 to encourage people based on Michael's legendary fighting spirit," the spokesman has said.
"Mercedes and the family of Michael Schumacher will work together on a variety of common activities, which will be communicated in time," the team's representative has added on. The loved ones of the Formula One legend have yet to comment on this move.
Up to this writing, no official detail about the health condition of Michael Schumacher has been made public; so, fans should take speculations with a grain of salt until it has been proven true and correct. Stay tuned to Korea Portal for the latest news and update about Michael Schumacher.
© 2018 Korea Portal, All rights reserved. Do not reproduce without permission.