'Thor: Ragnarok' Update: Thor & Jane Poster Broke Up, The Reason Of Natalie Portman's Absence In The Movie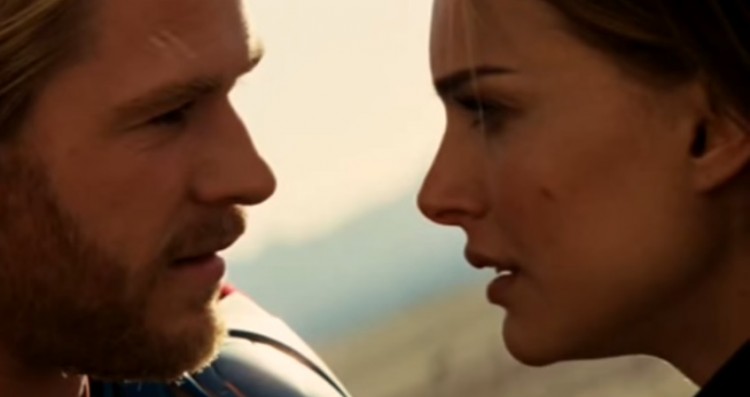 One of the Marvel's Cinematic Universe 2017 movies is the "Thor: Ragnarok," the third installment of the Thor solo film. It is coming in the last quarter of this year, yet there are still many fans wonder why Natalie Portman will not appear in the movie. Well, the reason is Portman's character Jane Poster and Thor broke up.
It was confirmed when the "Thor: Ragnarok" movie's main cast Chris Hemsworth interviewed, noted by EW, about the film. He said, "He is off exploring the universe, still trying to police it and control the mayhem," he said. "But he is certainly enjoying being a drifter, being a solo cowboy out there."
Natalie Portman as Jane Poster is one of the most important character in the first two movies of 'Thor.' In fact, on the last solo movie, Thor chooses to live on earth together with his love Jane Poster over ruling on high in Asgard. He was last seen flying off to figure out who was manipulating the Avengers, and in this upcoming "Thor: Ragnarok," we will see a new single Thor.
According to Kevin Feige, Marvel Studios President, in the "Thor: Ragnarok," Thor will meet Valkyrie, who played by Tessa Thompson, an equal and more compatible with him than a mortal human with a finite lifespan.
"We wanted Thor to encounter somebody that was near his equal capability and that his relationship with Jane Poster may have evolved in unexpected ways in between "The Dark World" and "Ragnarok," and we wanted to pit him against a character who was much more his equal and in many ways his superior." Feige explains. However, according to Natalie Portman's side, last year she made it pretty clear why she will not appear in the upcoming "Thor: Ragnarok" movie. "As far as I know, I'm done. I have no idea, but as far as I know, I'm done." She said.
The Marvel's "Thor: Ragnarok" is initially scheduled for release on July 2017, but reschedule after the "Spider-Man: Homecoming" annouced on the same date. Now, the movie is scheduled this coming October 27, 2017 in UK and November 3, 2017 in the US.
© 2018 Korea Portal, All rights reserved. Do not reproduce without permission.