EXO News & Updates: EXO Members Freaked Out By Saw Fan's Drawing, Know Why
by
amrin
/ Mar 17, 2017 06:48 AM EDT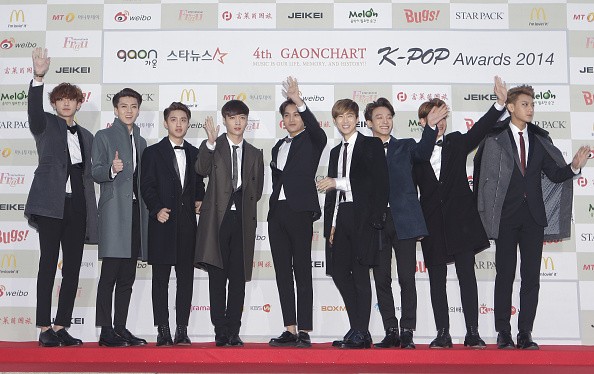 EXO members recently spend time for commenting on their fans artwork. These fans are also in surprise after their favorite celebrities shared comments for their artwork. The EXO members left various encouraging messages on their fan art. The EXO not only comment on the fan's work but also shared them through their personal social media accounts. The fanart created by EXO-Ls uploaded to the fan art social platform FanBook and Weibo.
The Japanese EXO-L that goes bu the handle ako_exo shared a sensational portrait of EXO's Kai. Kai was created as an anime character and it reflects the mesmerizing personality of the celebrity. Kai was so impressed that he not only signed it but also made a remarkable comment that he thought the fan art is a way cooler than him and he even thanked the fan for the cool drawing. After the boy band, Kai was recently cast in the famous Korean drama "7 First Kisses."
Not only Kai was impressed, but EXO's Chanyeol also spends his time for recognizing different incredible art pieces created by the fans. One of the art work was named as "For Life" by the artists which went by the FanBook Handle mk. The drawing was also signed by the SM Entertainment artist who left a flattering comment on the artwork. The comment reads that "who would have thought this was a drawing?" He even exclaimed that he just couldn't differentiate between a photo and a drawing. The drawing reflects him as tall and cool as he was in real. He even thanked the artist for making this great piece.
EXO Sehun also enjoyed the Fanart that he saw online. He recently shared his fan art on his Weibo and said that it is too cute to handle. The original artists of this cartoon version of Sehun had drawn an image referencing Sehun's recent outfit from he was caught picking out the wine. In this way, EXO is really feeling connected with their fans.
© 2018 Korea Portal, All rights reserved. Do not reproduce without permission.